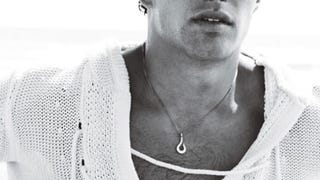 Mark Sanchez went 12-for-15 and threw for 182 yards in his first playoff victory, and because at no point during the game did he chuck the ball into the Ohio or crap himself, he was deemed a model of poise.
At last, we have someone to fill the void left by Mark Sanchez roughly seven interceptions ago. Meet James Vandenberg, Iowa's starting quarterback and America's new avatar of poise.
Mark Sanchez threw three picks in yesterday's loss to the Saints, and on the season he has five interceptions against four touchdowns, all of which means that sportswriters must now address the grave matter of Sanchez's inexplicable lack of poise.