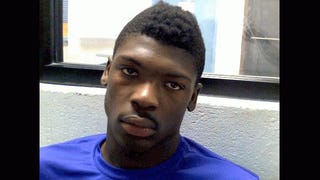 We've never quite understood the appeal of going to movies for Valentine's Day. Movie-watching is, after all, a solitary activity in which a person sits in the dark staring straight ahead in silence for two hours. But people do it anyway. Perhaps that's because romance is the central activity of roughly 67 percent of…
Remember Tony Washington? The Abilene Christian lineman who mashed uglies with his sister? He went undrafted in the draft and has yet to be signed as a free agent? Why is a talented o-line prospect getting the cold shoulder from the NFL?
Tony Washington, an o-line prospect from Division II Abilene Christian, impressed at the NFL Combine. However, like many prospects before him, a crime committed in his teen years might derail him, only this one involves having sex with his sister.