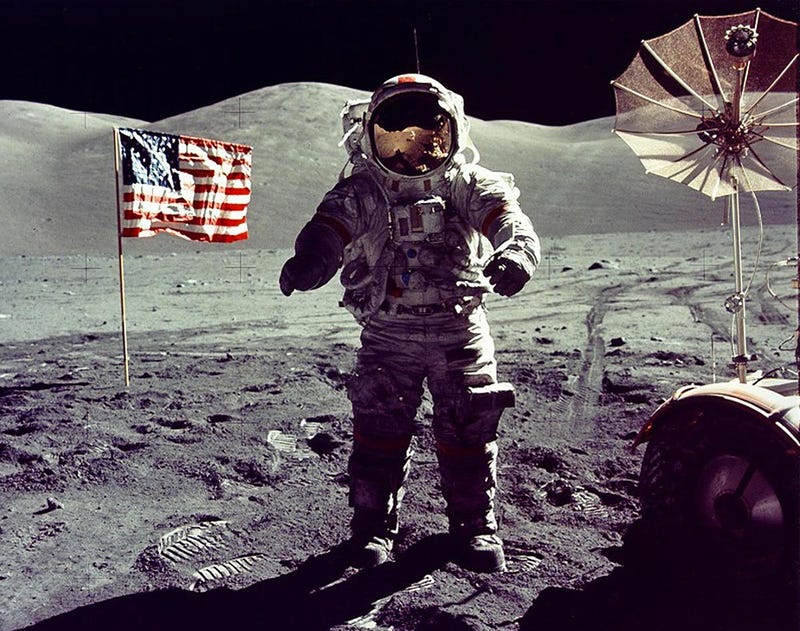 On December 11, 1972, Apollo 17 touched down on the Moon. This was not only our final Moon landing, but the last time we left low Earth orbit. With the successful launch of the Orion capsule, NASA is finally poised to go further again. So it's important to remember how we got to the Moon — and why we stopped going.
Science fiction and fantasy offer a rich legacy of great books—but that abundant pile of reading material can also be daunting. So sometimes, it's easier to fake it. We asked some of our favorite writers, and they told us the 10 books that everyone pretends to have read. And why you should actually read them.

Superhero comics are full of death-defying action... that sometimes results in actual death. And for every epic, brilliant final stand, there's a death that's less than satisfying. There are plenty of candidates for the worst superhero and villain deaths of all time. But here are the 10 stupidest ways that comics…
It's tough to be a superhero. Not only do you have to drop everything and get into a brawl at a second's notice, but you're frequently misunderstood. Superheroes' personal lives are a mess — especially their sex lives. But it gets worse. Here are 10 superheroes who are physically unable to have sex. Ever.
Superheroes gain power from their origins, which explain how they perform their awesome feats, but also why. And most superhero movies are still origin stories. But sometimes Hollywood takes liberties and loses the souls of these characters. Here are eight superhero origins Hollywood captured, and eight they ruined.