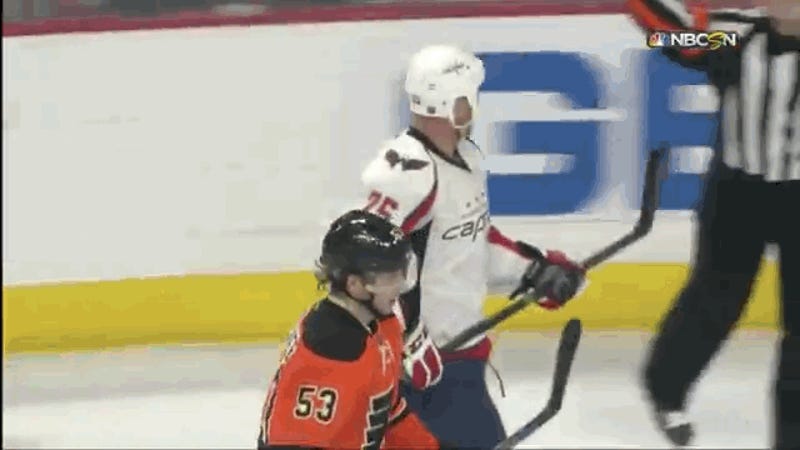 Jason Chimera waited for the right opportunity to deliver a cheap shot on Flyers defenseman Shayne Gostisbehere after the whistle in the second period of Wednesday night's game. The Capitals winger made sure the nearby linesman wasn't looking before he put the butt-end of his stick into Gostisbehere, who doubled over…
The hockey header goal: it is a rare hybrid of sorts, blending parts of both ice hockey and soccer in what sports legend tells us is a myth, but actually happened last night as the Capitals' Jason Chimera knocked a puck into the net with his noggin and it counted.
Playoff hockey overtime might be the single greatest thing in the sports world — assuming your team isn't involved. Then it's a war of nail-biting, heart-stopping attrition, destined to end in glory and highlight compilations for one side, and wondering why you even bothered staying up late for the other.