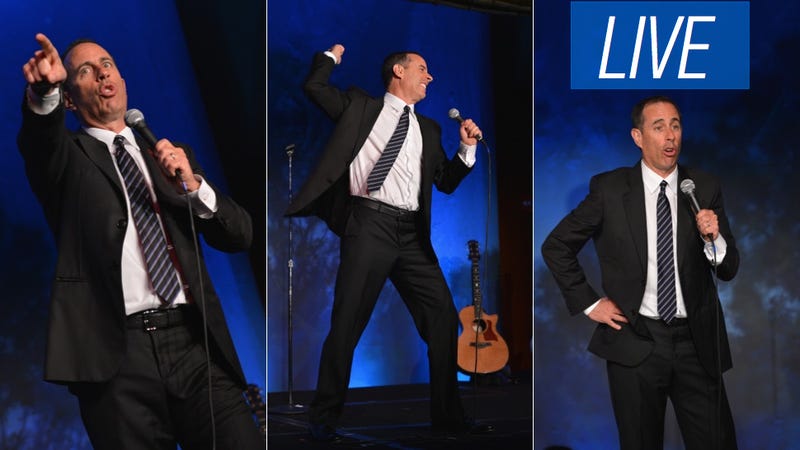 Jerry Seinfeld is a stand up comedian. He's a television star. He's a Porsche nut. His web series Comedians In Cars Getting Coffee has the most literal title ever and is also amazing. And now he's here for the next hour to answer your questions.
I watched this game while sort of glancing at the television and then looking away again, so when I first heard this call, from the YES Network's Ian Eagle, I thought it was pretty irredeemably dweeby, regardless of the quality of the source material. Now that I've watched again and seen that Jerry Seinfeld was in…
Jerry Seinfeld is a Mets fan, for some masochistic reason. Being a Mets fan means always having to say they're sorry. But one silver lining is the very real chance of re-signing Jose Reyes, so that they can pay him $15 million when he's 36 years old, which is the soonest possible time the team will be good again.
Okay, I suppose there are a lot of things a little wrong with Jose Canseco's latest Twitter freakout, but there's a whole plane full of parallels we can't miss. And those parallels make this much more than the ramblings dribbling out of a disgraced slugger's Dorito-dusted fingers.