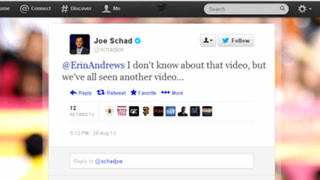 Update: The tweet from Schad is a fake. We've changed our headline. Sorry, Joe.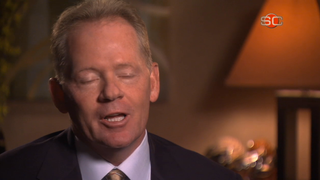 It's been just under four months since Arkansas fired Bobby Petrino for hiring his young girlfriend to an athletics department position, paying her extra under the table, and lying about it. Four months is barely enough time to break in a new hairstyle, but, naturally, Petrino has found the time to search his soul,…
A few months ago, we asked Auburn for all correspondence between the media and the football team's spokesman, Kirk Sampson, during the Tigers' 2010 season. We weren't looking for anything specific; we only wanted to get a sense of what it's like on the inside when the press descends on one story—in this case, a…
In sports, everyone's a winner — some just win better than others. Like Chip Brown of Orangebloods.com, who went sources-against-sources with ESPN's college football show pony, Joe Schad, during the Big 12 realignment saga and won the battle of truth.