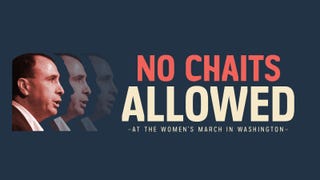 The Women's March on Washington, to be held the day after Trump's inauguration, will be the largest and loudest national protest. I'll be there, joining a mass of humanity united in opposition to everything Donald Trump stands for. New York magazine's Jonathan Chait, who never met a women's issue he couldn't make…
Jonathan Chait's new feature for New York Magazine is called "Trigger Warning," and it's got a big old floppy dek:
ESPN interrupted Bill Belichick getting choked up over Teddy Bruschi so America could watch Rich Rodriguez get choked up about all the mean things the Detroit Free Press wrote about him. Why are our football coaches so sad?