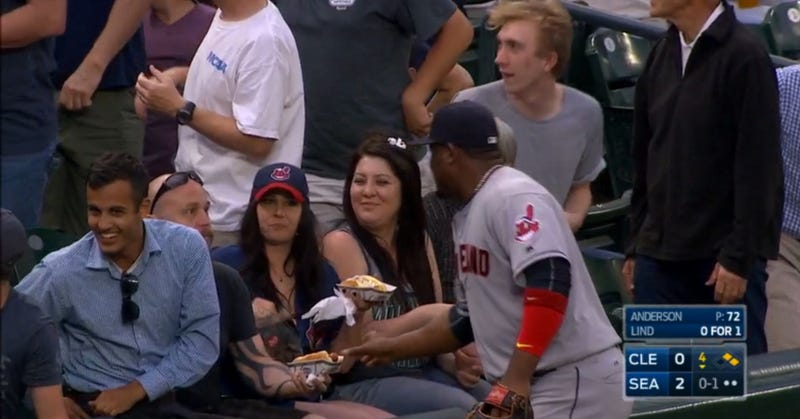 When you're hungry, you're hungry. The food at Seattle's ballpark looks pretty damn good, and Juan Uribe couldn't help himself but reach for this dude's dog.
Major League Baseball is apparently all about fun and mischief tonight, as another NL second baseman tricked a baserunner with a deke. Daniel Murphy got Yoenis Cespedes with a fake throw earlier tonight, and Brandon Phillips caught Juan Uribe loafing off second base with his empty glove. Poor Uribe had to take a deep…
In the bottom of the 8th in Los Angeles, Juan Uribe sent the Atlanta Play The Game The Right Ways packing with an absolute monster blast to left field.
A medical marijuana dispensary in San Francisco is offering patients free joints every time a Giant hits a home run in the World Series. Commendably, Tim Lincecum was still in the dugout immediately following Juan Uribe's fifth-inning blast.