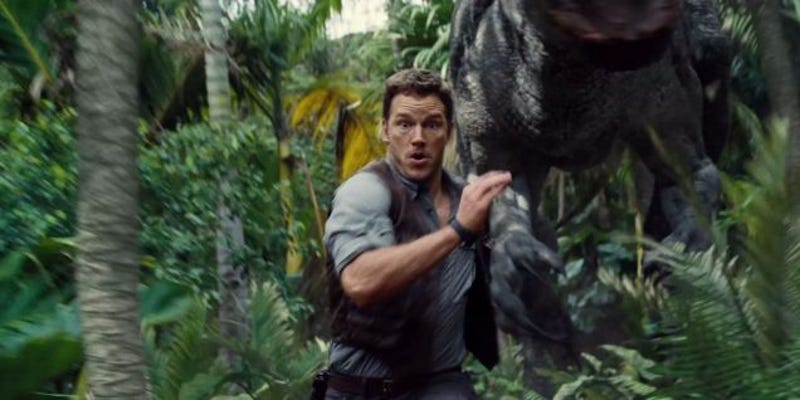 In June 2018, Universal is scraping what is left of the amber-preserved DNA to give life to another Jurassic Park movie. Both Chris Pratt and Bryce Dallas Howard will resume their roles in what is technically a sequel to this summer's Jurassic World. None of this is bad news. It's not even exactly surprising. It's…
Jurassic World is delighting audiences, smashing box office records, and making people excited about dinosaurs again. But did you notice the movie is also sort of terrible? If the new installment of Jurassic Park left you with questions, our patented Spoiler FAQ has the answers you didn't even know you needed!

I was ten when Jurassic Park roared across the screen in the summer of 1993. I couldn't wait for it. Both National Geographic and TIME ran dinosaur cover-stories leading up to the release, celebrating the new image of "hot-blooded" saurians set to make box-office records. In the week leading up to the movie, I finally…
With the release of Jurassic World just around the corner, we wanted to revisit the Steven Spielberg classic that started it all. 1993's Jurassic Park has its share of great male characters (hello, Dr. Ian Malcolm!), but is most notable for its abundance of female roles. Below is our list of the 10 best female…
Welcome to Dataspin, a weekly data visualization of whatever the fuck.