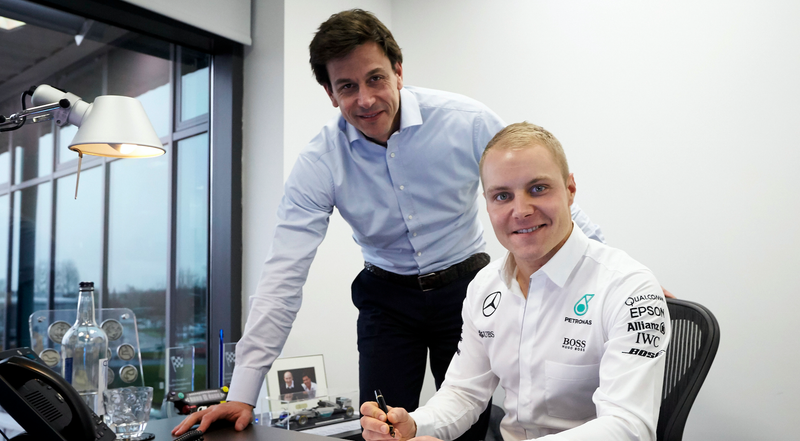 According to reports, two men robbed a member of Lewis Hamilton's Mercedes AMG F1 team at gunpoint prior to this weekend's Formula One Mexican Grand Prix. The robbery occurred while in stationary traffic on Wednesday, and the team member chose to remain in Mexico for the race weekend.

Most racing press conferences are pointless. Drivers rarely say anything more detailed than "our car feels really quick," or "we have a five-place grid penalty, but we're going to make the most of it." We here at Jalopnik get bored of them, too! Here's how we would handle the monotonous task of giving vague…
Upset that reporters at the Japanese Grand Prix wrote "disrespectful" stories about his bored Snapchats during a Thursday press conference, Lewis Hamilton decided he wasn't going to answer their questions at a conference on Saturday. Then, without a single Snapchat to document it, he walked on out of there.

Defending Formula One champion Lewis Hamilton is good friends—if you can call it that—with a tiger, and had playtime with it recently. Not through glass like us common folk do at the zoo, but, like, actually in a cage with it. If that doesn't sound lethal enough, he decided to make an instructional video on "how to…
Lewis Hamilton has a thing for using Snapchat. Formula One Management has a thing for protecting its incredibly exclusive broadcast rights. Those two things don't mix well, and F1 head honcho Bernie Ecclestone put a personal ban on Hamilton's Snapchat use in the paddock—which Hamilton broke that very day.
Never mind the random act of hat, or the shirt that may have been borrowed from James May. Formula One driver and SUPPPOSED English gentleman Lewis Hamilton ran afoul of the Royal Box dress code at Wimbledon, causing him to miss the final. The violation? No jacket, tie and shoes that were to the code's standards.

How balls-out crazy is the Monaco Grand Prix, exactly? This ride along on Lewis Hamilton's Mercedes for his pole position-winning lap will show you just how absurdly close all the Formula One cars this weekend have to get to the walls to put down a fast lap of the impossibly narrow, windy street circuit.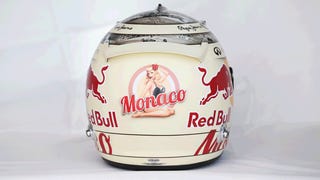 It's the Monaco Grand Prix this weekend, which means all the teams do something a little special. Lotus has Daft Punk on their side pods. But Sebastian Vettel wins, because his helmet reveals a (mostly) naked woman as it gets warmer.
Lewis Hamilton took third place in this year's Malaysian Grand Prix—though not without some intra-team controversy—despite a pretty hilarious pit stop, as pit stops go. Over the summer, Hamilton switched from the McLaren racing team to Mercedes and for his first tire change at Malaysia, he tried to pit at his old home