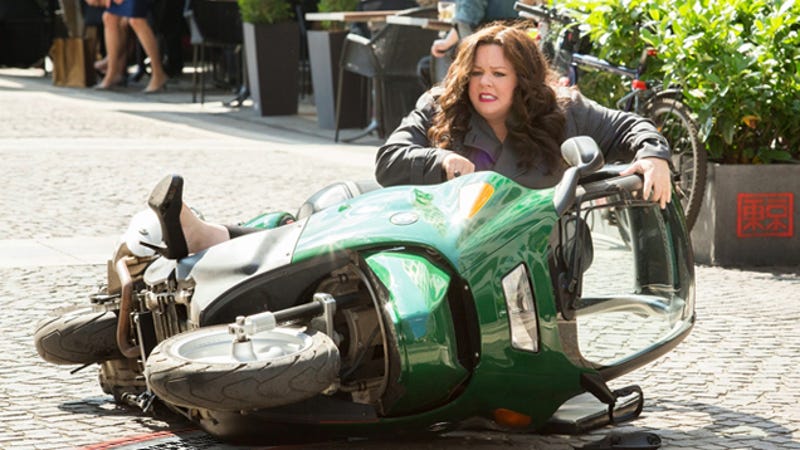 It's rare that my reaction to a movie is to want to hug it. But with Spy, that was the sensation that washed over me both times I've seen it. It's not just that it's really funny and consistently entertaining—it's that, for the first time since becoming a star, Melissa McCarthy finally is in a movie that knows what to…
One of the oddest revelations in the Sony mega-leak features a pitch to remake the 1986 Danny DeVito film Ruthless People as a take on Donald Sterling, starring Will Ferrell as the former Clippers owner and Melissa McCarthy as his wife Shelly.
1. So what happened here, exactly? Tammy is a passion project for Melissa McCarthy—she co-wrote the film with her husband, Ben Falcone, who also directed and has a small role as a fast-food manager—and she spent nearly a decade trying to make it. So why is it so, so terrible? This is the movie McCarthy was fighting…
Tonight's Saturday Night Live unleashed this parody just as the Michigan-Syracuse game was coming to its ugly end, so the Mike Rice-savvy audience out there may have missed it.
Everybody is happy for Melissa McCarthy. After years on TV shows (Gilmore Girls, Mike & Molly) and small parts in movies (she's great in John August's The Nines), she broke through with Bridesmaids, getting an Oscar nomination in the process. She's a really funny lady who's ridiculously effervescent, and it's high…