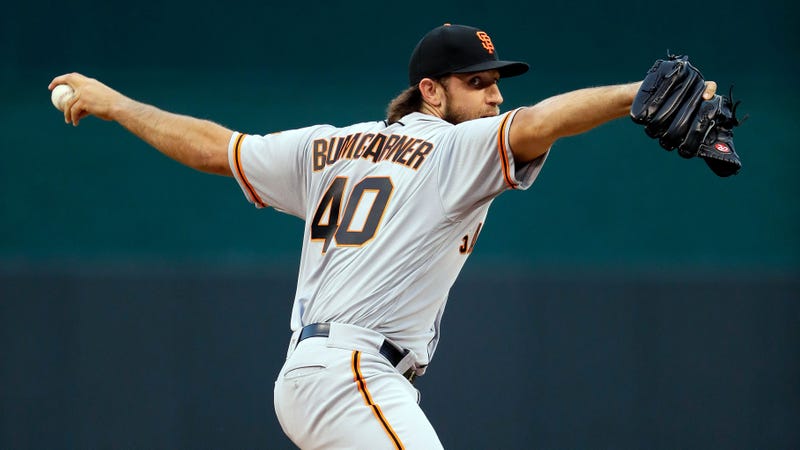 The Giants placed Madison Bumgarner on the disabled list with a sprained left shoulder and bruised ribs. According to Ken Rosenthal,
Motorcycles and dudes were swirling all around these two supercross men, but that didn't stop them (well really one of them) from catching some hands. When you're steady cutting off your competitor, that's what you get, man.
Racing brawls are nothing new. You've seen fights break out between pit crews, you've you've seen Kyle Busch put people into the wall, we've even taught you how to win a good scrap. But this seemingly unprovoked cheap shot from Mike Alessi on Brock Tickle at the Atlanta Supercross race is just all kinds of stupid.
Let's go ahead and ignore the slew of kitchen jokes that everyone has already made over on YouTube and admit that we have never attempted to ride on a motocross course, let alone in the "Moto Enduro X," the new X-Games event that struggled its way to completion last night in Los Angeles. For all we know, then, the…
Dodger Stadium is hosting a motocross event, and one local reporter decided to take a bike out for a spin. His crash isn't nearly as amusing as the awkwardness that follows. [via VinScullyIsMyHomeboy]