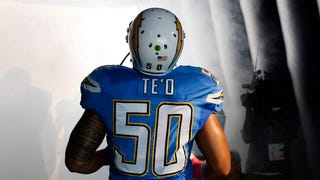 Nico Muhly, the young composer behind the very buzzy opera Two Boys, has a bit of an obsession with Manti Te'o. Two Boys, currently running at the Metropolitan Opera, has a Te'oish plot: It's about a teenage boy who assumed numerous online personalities in order to convince an older teenage boy to—this is, amazingly,…
We have for you this morning an amusing tale from D.C. Sports Bog about another Dan Snyder, a man who now lugs around the burden of a besmirched name:
SoCal's newest 'It' Couple are Lakers Center Pau Gasol and opera legend Plácido Domingo. They've become fast friends because...it's L.A., who the f**k knows?