The biggest news from this year's NFL scouting combine is obviously Iowa kicker Marshall Koehn's record-setting 40-yard dash time.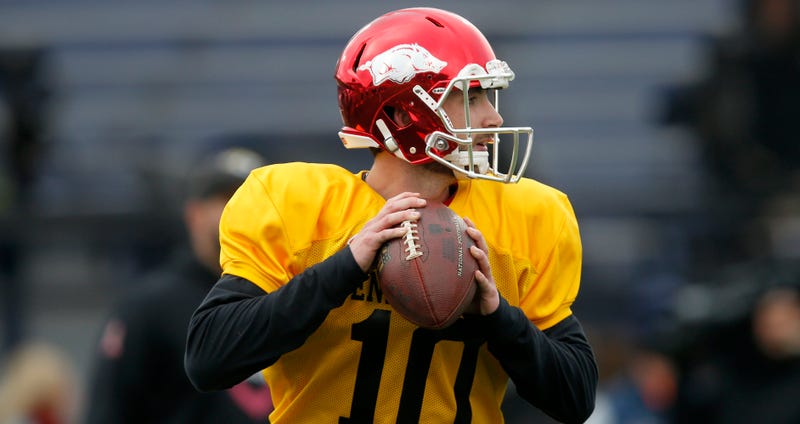 I can't imagine how stressful it must be to be a prospect at the NFL combine, where every aspect of your physical being is broken down and scrutinized in absurd detail, and the slightest deficiency can sink your draft stock. So it's no wonder that Arkansas quarterback Brandon Allen is stressed out about his little…
If there's one thing the NFL scouting combine is good for, it's putting NFL prospects in contact with crazy people who think asking deeply benign or invasive questions is what scouting is all about.
Sports Radio Interviews sift through the a.m. drive-time chatter to bring you the best interviews with coaches, players, and personalities across the sports landscape. Today: Oklahoma OT Lane Johnson was asked some tough questions.