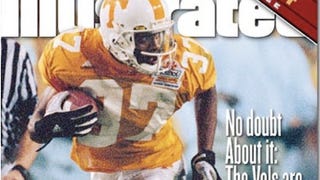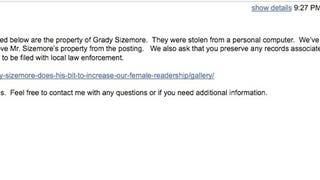 Because Mr. Sizemore has requested an MLB detective help find the culprit. I'd check here and here, first, but it appears a Sizemore stalker still roams the internets. Be on high alert. Probably for this lady.
A movement is afoot. Hotshot Brewers prospect Alcides Escobar's ex-wife emailed us for Melissa Lima's contact info to involve her in an online petition about deadbeat major league ballplayers. Welcome to Jezespin.
Deadspin's deadbeat ballplayer detective service has prompted more readers to reach out to us with more people-finding missions. The latest request is a little more complicated because it's, well, oh, just read the email...
You've gone an outdone yourselves again, sleuthers. Deadbeat Enrique Wilson has been located by multiple readers playing for the Toros Del Este in the Dominican Winter League.
Since our fine, upstanding readership was so helpful in tracking down Jose Lima for his ex-wife, Melissa, another ex-lover of a ballplayer requests your assistance. Yes, deadbeat wranglers, you've been deputized again. Please help Ms. Marina Valdez.
Lost in all the chaos of last week was the news that our half-assed search for Jose Lima at the behest of his ex-wife Melissa, may have actually proved successful. Lima Time is currently taking place for the Águilas Cibaeñas