We had one "Big One" already at today's NASCAR Sprint Cup race at Talladega. Now we've had a much, much 'Bigger One" that took out half the remaining field. 17 cars ended up damaged after this huge wreck.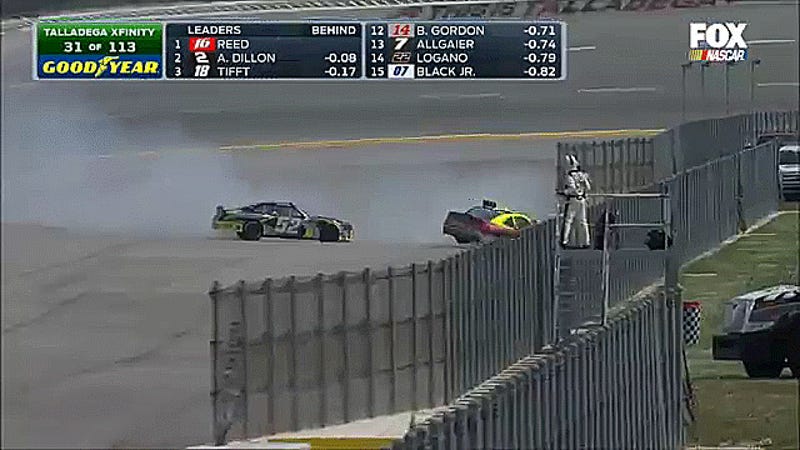 NASCAR races at restrictor-plate tracks like Daytona International Speedway and Talladega Superspeedway are known for their nearly inevitable "Big One" wrecks, but the early laps in Saturday's Xfinity Series race was a big one in its own rights—big not in numbers, but in just how hard the hit actually was.

If you ever want to feel as if you've wasted away your sad, underachieving life, take a look at Chase Elliott, the pole sitter for this weekend's GEICO 500 at Talladega Superspeedway. The 20 year old gets to wave that underage flag high for winning pole on his first trip to Talladega in a Sprint Cup Series car.

SBNation's Spencer Hall, America's Tackling Dummy, raced six terrifying laps at Talladega and realized the competitors who do this for a living are "Completely. Barking. Mad." Carve out some time to read it all. You won't be disappointed. [SBNation]