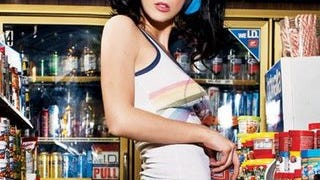 Sarah's down in the comments, awaiting your scorn and scrutiny. Ask her about pooping, talk about your favorite Jews, be insensitive and nasty. You know, be yourselves. Be sure to read the excerpt, buy the book, save the whales.
She needs to familiarize herself with the commenting system but, I am told, she will be ready to go at this time after a brief tutorial. Please come. Bring the usual level of displaced anger. Everyone's having fun.[TheBedwetter]
This week, Deadspin will celebrate the release of Sarah Silverman's book, "The Bedwetter," with an excerpt and a friendly chat with you weirdos. To commemorate this fine event, we've also brought in more funny people.