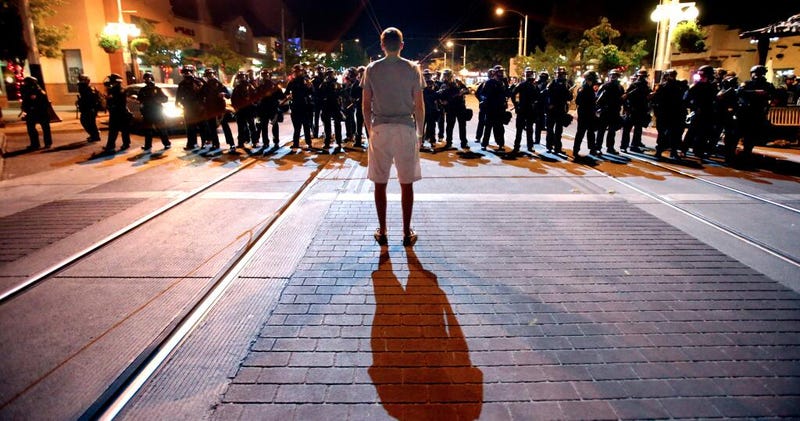 Despite Tucson police praising their handling of an unruly UA crowd following Saturday night's Wildcat loss to Wisconsin in the Elite Eight, its department of internal affairs will investigate video showing one officer violently blindsiding a female student who was reportedly just trying to get out of the area.
While police dealt with disorderly Arizona students in Tucson, one video's surfaced of an incident away from the main activity. In the clip, a police officer in riot gear comes out of nowhere to check a girl into a bench, for no clear reason.
Police were called in to contain rowdy Arizona students after the Wildcats lost to Wisconsin in the Elite Eight last night, but all the beanbag shots pepper balls in the world couldn't take one dude down. (For a little while, anyway.)
Candidate for most crud-awful season in football this year: the Arizona Wildcats. Started 3-0, including handsome win over Oklahoma State team to get expectations buzzing. The Associated Press ranked the Cats for the first time since 2010. Next came a 56-0 paste job of South Carolina State. Oats were being felt.