Justin Bieber and Nate Diaz had a weird, short-lived beef following the latter's victory over Conor McGregor, so someone went ahead and made them fight each other in UFC 2.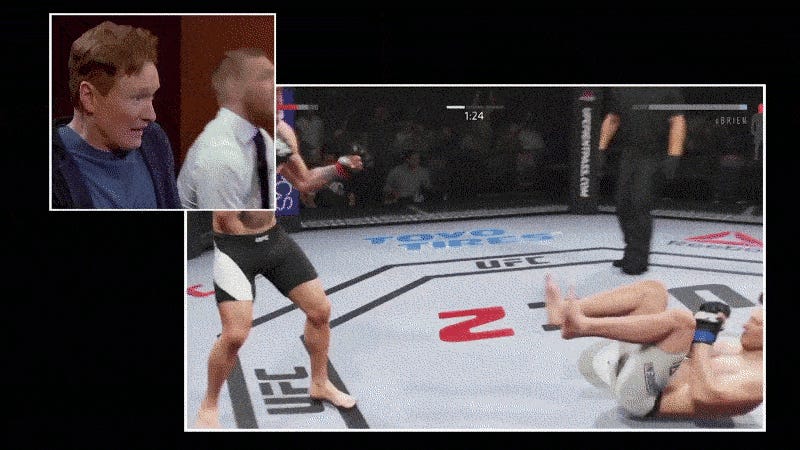 While Conor McGregor might've needed to lose last Saturday, he didn't need to beat up Conan this bad in UFC 2.

A few months back, EA's marketing team probably thought that their choices for the front cover of this year's UFC game—two of the world's most popular and successful fighters, Ronda Rousey and Connor McGregor—were as safe as could be. Then this happened. And now this.