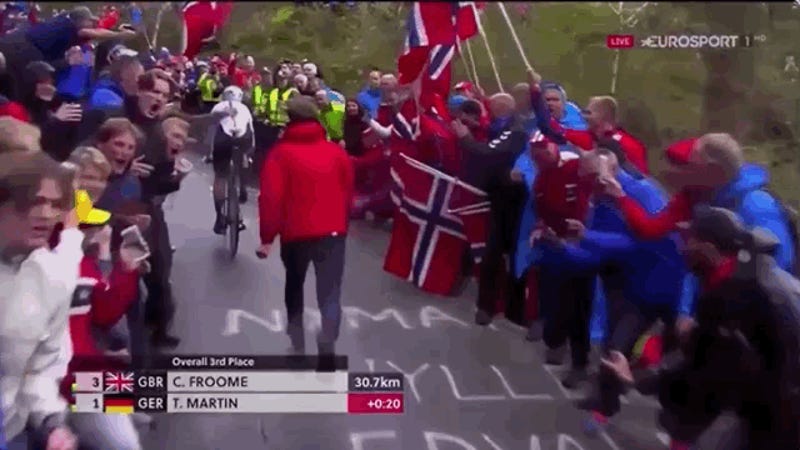 Handsome Dutch genius Tom Dumoulin capped off a tremendous year with his first ever world championship, as he dusted Chris Froome and everyone in the time trial to take the rainbow jersey in Bergen this morning. He rules and I can't wait to see him don his stripes at the Tour de France next year.

This past weekend, the Professional & Amateur Pinball Association (or PAPA) hosted the world championships of pinball, bringing flipperheads together under one roof to compete on classic machines for the top score and prize. It was a fantastic display of pinball wizardry, marred only by an incomprehensible production…
Out-of-towners training for this past Sunday's Beijing International Marathon might have been wise to include a pack of cigs in their daily regimen. For the sake of acclimation.
Lolo Jones still has yet to win a gold medal in the Olympics, but today, she added a new and extra random addition to her small pile of world championship medals—she now has two golds for 60m hurdles, and one for the combined bobsled-skeleton team event at the Swiss winter world championships. She was the brakewoman…
American Lindsey Vonn won her first major ski gold medal today, but still pines for the days when she was paid for victories in livestock.