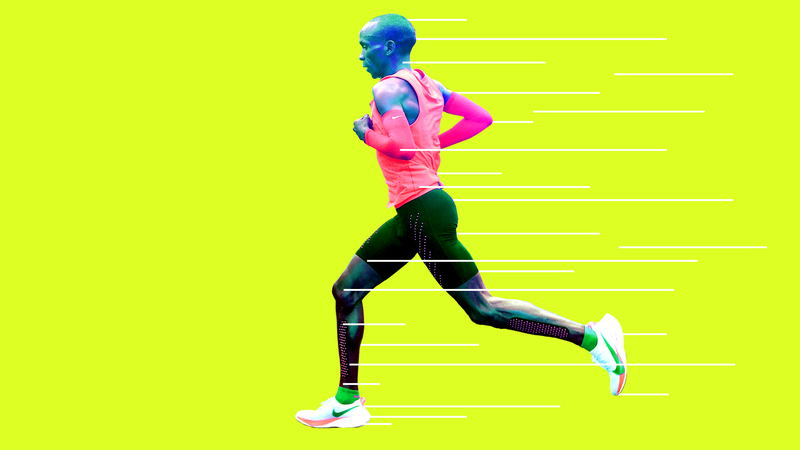 This weekend, Nike set up an event where they declared three athletes would run the world's fastest marathon. They were amazing athletes, to be sure, but the real news was how Nike controlled every possible condition to give the runners just the tiniest of speed boosts. And some of these are things you can do yourself.

South African Wayde van Niekerk's Olympic gold medal and beautiful world record in the 400 meters could hardly get any sweeter. Out of lane eight—few win out of lane eight, much less set a world record, because other competitors are behind the lane eight runner until they hit the last straight, when it's often too…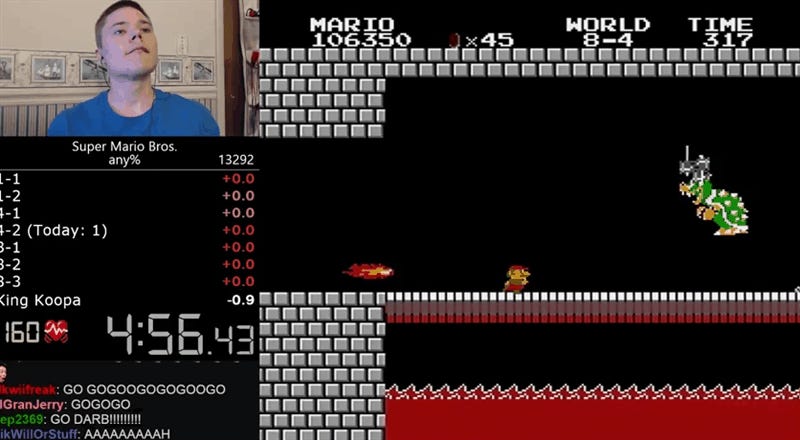 There's a new world record for beating Super Mario Bros. quickly—and it may be the fastest possible time that a human can achieve. That's why Darbian, the man behind the new record, is now hanging up his hat.
Man, it's rough work to make a world record happen in the marathon. Dennis Kimetto's freshly minted 2:02:57 took a whopping 26 seconds off the previous mark, but think about it—that relatively large improvement works out to a blink per mile, one step in a pothole, a hamstring twinge, a gust of wind. The variables are…
It doesn't even look like a bike but according to the wild mind of world-renowned cyclist Graeme Obree, it might be the fastest bike ever. Made from kevlar and fiberglass, the Beastie will be used at the World Human Powered Speed Challenge where Obree wants to break the world record of 82.8 mph. 83 miles per hour on…
Off the Portgual coast, the Nazaré Canyon is an undersea chasm the size of the Grand Canyon that funnels enormous waves directly to Nazaré Beach. That's where American Garrett McNamara caught and rode one estimated at 90 feet—a world record. And best of all, while you watched him ride it you probably weren't even…