Yahoo's Jeff Passan reports that the Angels and Mike Trout are in talks on a contract extension that would lock up the 22-year-old superstar for six years and around $150 million. This is an eminently reasonable number; it just makes no sense for the Angels.
Trout is clearly worth unprecedented money—serious-faced baseball folk have thrown around numbers like 12 years, $400 million. Assuming he keeps doing anything remotely near what he's been doing, the Angels getting him for a reported $25 million AAV would be an incredible bargain. It's the length of the contract that's confusing, because it represents the Angels surrendering all their advantages.
By dint of being so good so young, Trout is still under the Angels' control for a long time. He's not even arbitration-eligible until next winter. Anaheim could conceivably go year-to-year with him through 2017, but that's not a good strategy to get him to stick around when his free agency does finally arrive. That's why they want to sign him to a long-term deal.
G/O Media may get a commission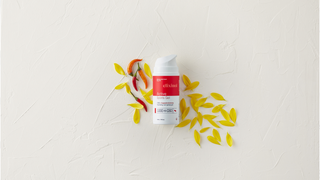 Six years, though, isn't long enough. Why would the Angels overpay for Trout's arbitration seasons to lock up just two years of his free agency? There is a reason everyone was expecting an eight- or even a 10-year deal, which would still have Trout hit the market in his prime and yet allow the Angels to buy out what should be his absolute peak on reasonable terms. The currently reported contract would allow Trout to hit free agency at age 28, and if he's still the same player, he's going to garner a world-breaking deal anyway—the Angels will be just putting off that hit (or the prospect of losing him) for two measly seasons.
It's understandable that the Angels might be shy about big-money deals. Josh Hamilton figures to be an albatross by the time he comes off the books, and the less said about Albert Pujols making $30 million in 2021, the better. But if so, all they have to do is nothing. The huge advantage of baseball's arbitration setup is that it gives the team all the leverage in negotiations. The Angels could use that leverage to demand that Trout allow them to buy out four years of free agency at below-market rates; alternately, they could use it to wait as long as they'd like to make sure he doesn't get hurt or decline or take up competitive StarCraft.
A six-year deal reeks of a front-office compromise that'll make no one happy other than Trout, who'd be set for life and hit free agency at the height of his prime. Either go big or go to arbitration, but this half-measure is barely better—and much more expensive—than doing nothing at all.