The Islanders will soon be calling Brooklyn's Barclays Center their home, and the geographical change may also be accompanied by an aesthetic one. Sources tell the New York Post that the team's sports marketing team is weighing the adoption of a new color scheme, and that they are already showing prospective designs to focus groups.
The focus groups will be done in about 45 days—and then team owner Charles Wang will be updated, a source said.

Wang said recently that while he was turning over the business operations to Barclays Center, nothing much will change.

"We're not going to rename the team," he said at a recent conference. "The colors are the same. The logo is the same."

However, Barclays Center CEO Brett Yormark is leaning toward a recommendation that the team, which has the worst attendance in the National Hockey League, undergo a complete rebranding, the source said.
The Post goes on to speculate that the team might adopt a black-and-white color scheme, similar to what the Nets took for their uniforms when they arrived in Brooklyn. Barclays Center CEO Brett Yormark seems to be on board with that idea:
Yormark, at the conference with Wang, without mentioning his study, said, "The colors black and white are the new badge of honor in Brooklyn. The question is, can we weave that into the [Islanders] color scheme, and create a connection to the fans here in Brooklyn?"
Here's how one such design could look.
The most important part of the Post's story, however, is the accompanying picture:
G/O Media may get a commission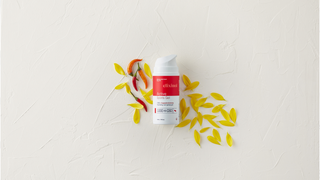 I don't think they know what the word "hipster" means.
[NY Post]