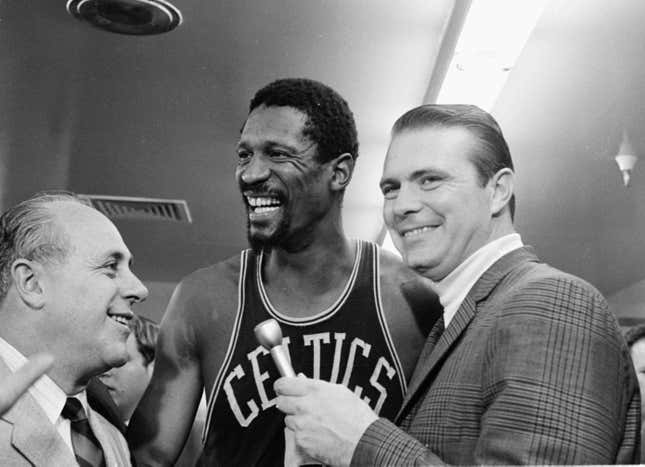 Here's a look at the athletes and sports figures we've lost in 2022.
Kathy Whitworth - Dec. 24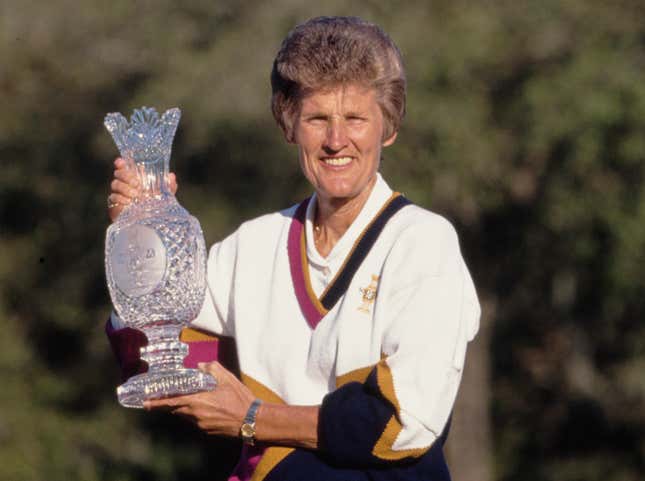 The winningest golfer in history, Kathy Whitworth, died "suddenly" on Christmas Eve while celebrating with family and friends, according to her longtime partner Bettye Odle.
Whitworth, whose 88 victories are the most by any player on a single pro tour, was 83.
She was the first woman to earn $1 million on the LPGA. Her first title came in 1962 and last in 1985.
"Kathy left this world the way she lived her life, loving, laughing and creating memories," Odle said in a statement.
Stephan Bonnar - Dec. 22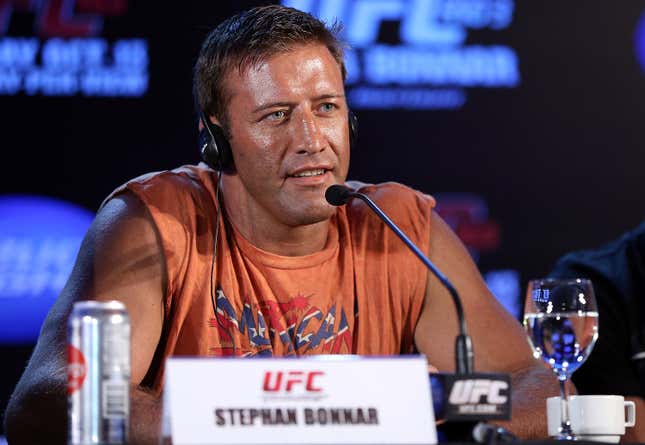 UFC Hall of Famer Stephan Bonnar died Thursday from presumed heart complications, the organization said in a statement.
The mixed martial artist was 45. He competed on season one of The Ultimate Fighter in 2005. Bonnar's bout with Forrest Griffin at the show's finale earned it a place in the UFC Hall of Fame's fight wing.

"Stephan Bonnar was one of the most important fighters to ever compete in the Octagon," UFC President Dana White said.
"I didn't think I'd have a UFC career," said Bonnar, who posted a career record of 17-9 in the octagon. "It was just a little hobby I was doing, so it changed everything. Almost overnight, I became like a celebrity. ..."
After retiring from MMA, "The American Psycho" competed in Impact Wrestling.
Ronnie Hillman - Dec. 21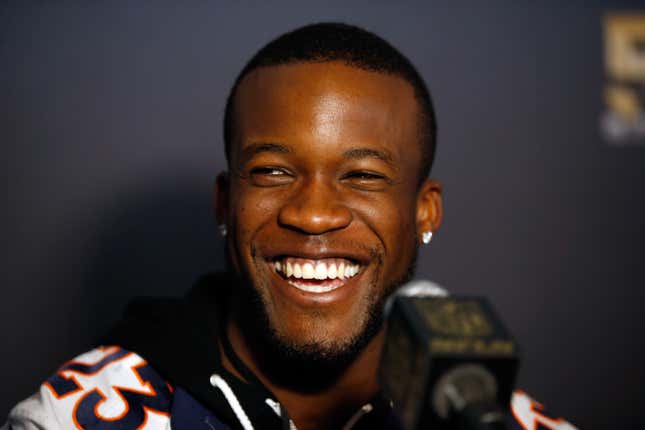 Former NFL running back Ronnie Hillman died Wednesday after battling liver cancer, his family announced. Hillman spent five years in the league, four of them with the Denver Broncos, who drafted him in the third round of the 2012 NFL Draft. The 5-foot-9, 200-pound RB was a member of the team's Super Bowl 50-winning squad.
In 56 career games, Hillman ran for 1,976 yards and 12 TDs. He also caught 74 passes for 524 yards and a score. Hillman was 31.
Franco Harris - Dec. 21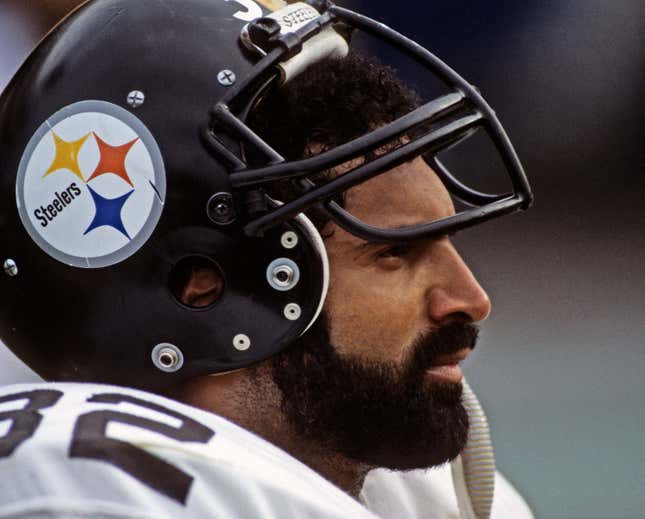 Two days before the 50th anniversary of the "Immaculate Reception," one of the vital pieces of the iconic play, Pittsburgh Steelers Hall of Fame RB Franco Harris died. His son Dok told The Associated Press that Franco died overnight, but no cause of death was given.

Harris was a key cog in the Steelers dynasty of the 1970s. He won four Super Bowls with the team, who drafted him No. 13 overall out of Penn State in the 1972 NFL Draft.
He spent 12 of his 13 seasons in Black and Gold, racking up accolades, and rushing for 11,950 of his 12,120 career yards. Harris, a 9-time Pro Bowler, scored an even 100 touchdowns — 91 rushing, 9 receiving.
The Steelers were set to retire his No. 32 jersey during halftime of Saturday's game against the Raiders — the team Pittsburgh defeated in that "Immaculate Reception" game.
The Super Bowl IX MVP was 72.
Tom Browning - Dec. 20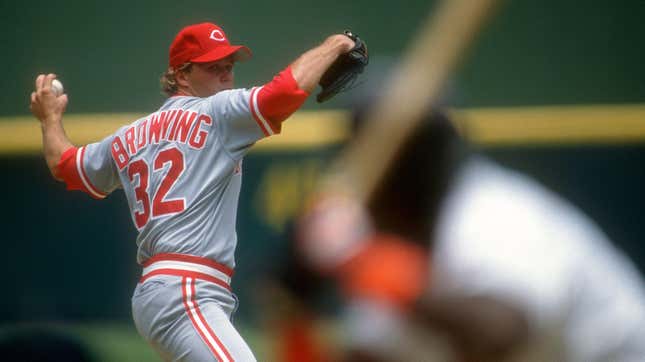 Former MLB pitcher Tom Browning died Monday. The lefty spent 12 years in the majors — 11 with the Cincinnati Reds, pitching a perfect game in 1988 and winning a World Series title in 1990 with the club.
An All-Star in 1991, Browning is a member of the Reds Hall of Fame. He won 123 games and struck out 1,000 batters. The southpaw won 20 games as a rookie — 11 in a row to close out the season — and finished second in the Rookie of the Year vote.
He was 62.
Louis Orr - Dec. 15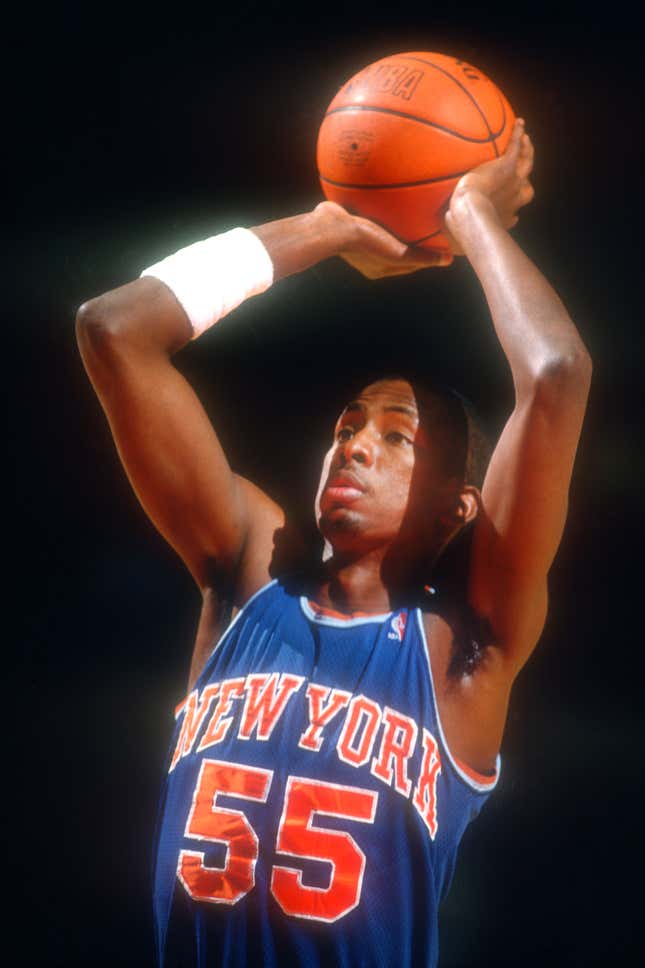 Former NBA player and Seton Hall basketball coach Louis Orr died on Thursday.
The collegiate All-American, whose No. 55 was retired by Syracuse, was 64.
Orr was drafted by the Pacers in the 1980 NBA draft. He spent two seasons with the team before spending the next six with the New York Knicks.
The forward averaged 9.7 points per game during his eight-year pro career.
After stints as the head men's basketball coach at Seton Hall and Bowling Green, Orr joined the Georgetown staff, led by his former Knicks teammate Patrick Ewing.
He was the Big East Coach of the Year in 2003 and MAC Coach of the Year in 2009.
Billie Moore - Dec. 14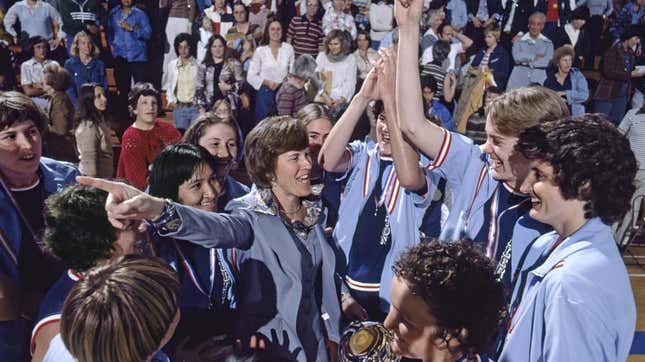 Former women's basketball coach Billie Moore died at her California home Wednesday. Moore, who was the first U.S. Olympics women's basketball coach and who also led Cal State Fullerton (pictured) and UCLA to national championships, was 79. She was 436-196 over her collegiate coaching career at the two universities.
Curt Simmons - Dec. 13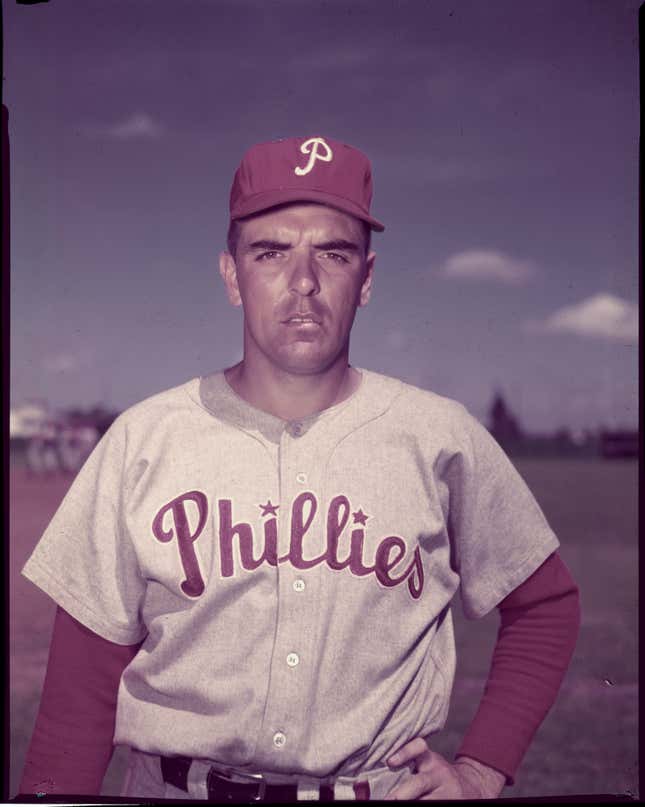 Former MLB pitcher Curt Simmons died Tuesday. He was 93.
Simmons was the last surviving member of the 1950 Philadelphia Phillies Whiz Kids squad that won 91 games and lost to the New York Yankees in the World Series.
That season, as a 21-year-old, Simmons went 17-8 with a 3.40 ERA, despite missing some time — including the Fall Classic — due to military commitments. The lefty spent 20 years in the bigs, winning 193 games. He won 115 of those as a member of the Phillies.
A three-time All-Star, Simmons won a ring with the St. Louis Cardinals in 1964.
The Phillies confirmed his death but did not specify a cause.
Mike Leach - Dec. 12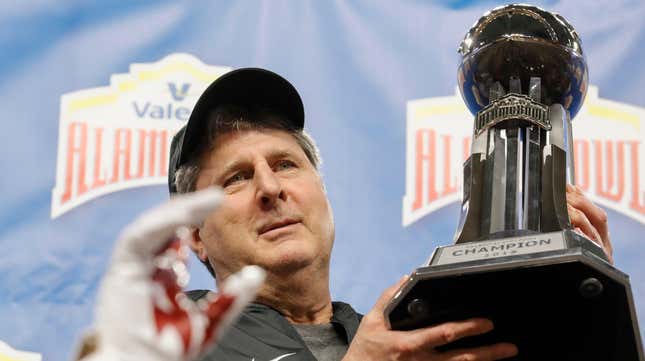 College football's most-beloved pirate, Mike Leach, died Monday night at age 61 following complications from a heart condition. Leach was a longtime high-level-conference head coach, starting with 10 seasons at Texas Tech, and eight at the helm of Washington State, before spending his last three at Mississippi State. The university confirmed Leach had suffered a "personal health issue" at his home on Sunday and remained in critical condition Monday morning.
Starting in 1989, Leach spent 10 seasons as an offensive coordinator under Hal Mumme where the duo set the foundation for the air raid offense. Those explosive spread offenses worked at three schools — Iowa Wesleyan, Valdosta State, and Kentucky. Leach led his teams to bowl appearances in all but two seasons as a head coach and garnered an overall record of 158-107. Leach is still the winningest coach in Texas Tech football history.
Paul Silas - Dec. 11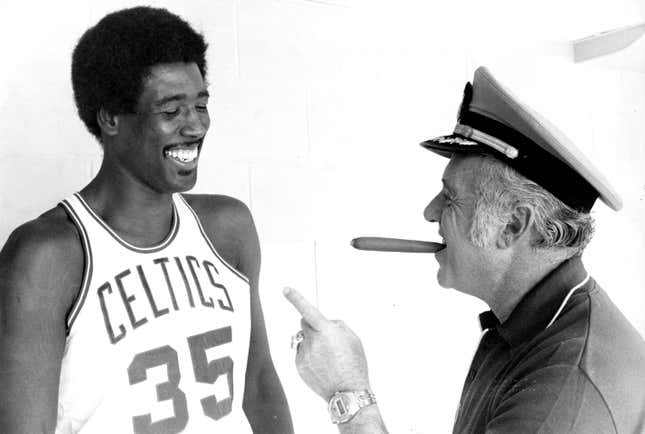 Former NBA player and coach Paul Silas died at age 79. He won two NBA championships as a player for the Boston Celtics and Seattle Supersonics. Silas was a two-time All-Star during his 16-year career with the Hawks, Celtics, Supersonics, Suns, and Nuggets. Silas was inducted into the College Basketball Hall of Fame in 2017.
As a coach, he compiled a 387-488 record leading the Clippers, Hornets, Cavaliers, and Bobcats.
Grant Wahl - Dec. 10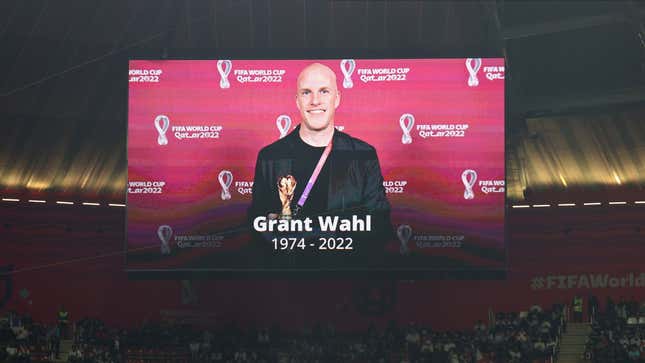 America's most prominent soccer reporter, Grant Wahl, has passed away while covering the World Cup in Doha, Qatar, according to his brother, Eric. He was 48.
According to reports, Wahl collapsed while covering the World Cup quarterfinal match between Argentina and the Netherlands at Lusail Iconic Stadium, and either died on the way to a hospital in Qatar or at the hospital.
"He wasn't sleeping well, and I asked him if he tried melatonin or anything like," Wahl's agent Tim Scanlan said. "He said, 'I just need to like relax for a bit.'"
Late last month, Wahl was briefly detained by Qatari officials while covering the World Cup because he wore a shirt supporting same-sex relationships.
Here is a statement on Wahl's passing from U.S. Soccer:
Mills Lane - Dec. 6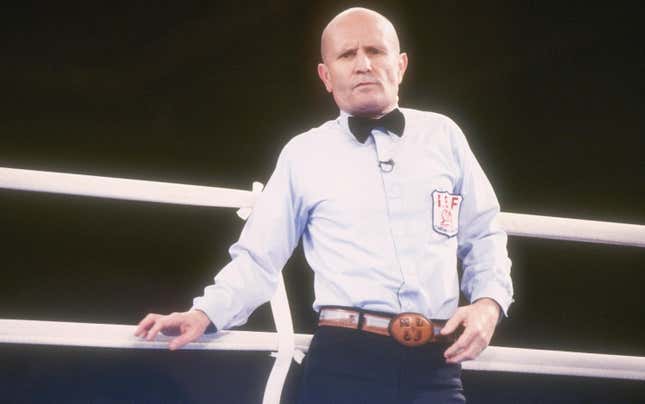 Mills Lane, the iconic referee who presided over some of the biggest boxing matches of the last 50 years, died Tuesday. He was 85.

From his signature nose tap when being introduced, to his pre-fight catchphrase "Let's Get It On!" to his bald head and no-nonsense style, Mills Lane was an icon in the ring in a career that spanned decades.
According to the Reno Gazette-Journal, Mills suffered a stroke 20 years ago, and was in hospice care the past week. "He took a significant decline in his overall situation," his son Tommy Lane told the Reno Gazette-Journal. "It was a quick departure. He was comfortable and he was surrounded by his family."
While he refereed countless matches through the 70s and into the 90s, it was his officiating of Tyson-Holyfield II, one of the biggest and most controversial bouts ever, that Lane will be remembered for. It was that bout when Mike Tyson bit off pieces of Evander Holyfield's ear in 1997.
Lane also was a lawyer and served as judge, which lead to his TV career as the star of "Judge Mills Lane," which lasted three seasons.
Nick Bollettieri - Dec. 4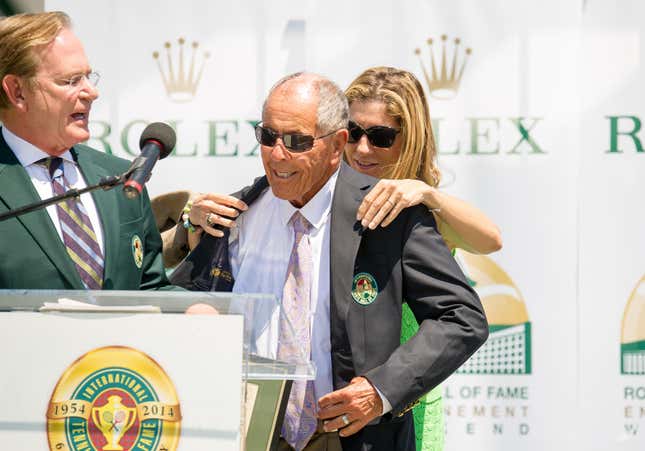 Hall of Fame tennis coach Nick Bollettieri died Sunday night in his Florida home after a series of health issues, his manager Steve Shulla told the Associated Press.
Bollettieri was 91. He worked with a who's who of stars and hall of famers, including Andre Agassi, Boris Becker, Jim Courier, Maria Sharapova, and the Williams sisters, Venus and Serena.
"When he became sick, he got so many wonderful messages from former students and players and coaches. Many came to visit him. He got videos from others," Shulla said. "It was wonderful. He touched so many lives and he had a great send-off."
Gaylord Perry - Dec. 1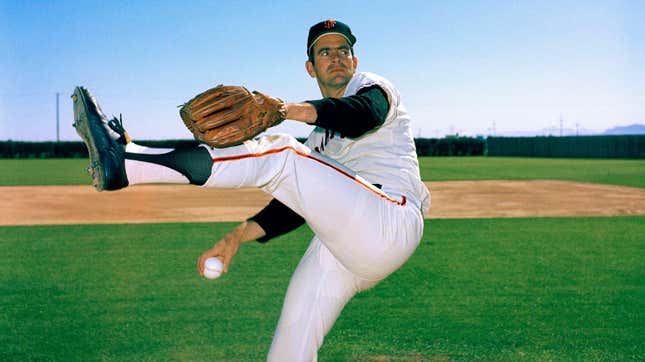 Baseball Hall of Famer Gaylord Perry died Thursday. He pitched for nine teams over a 22-year career, winning the Cy Young Award twice (1972, 1978), while also earning five All-Star nods. Perry threw a no-hitter in 1968 as a member of the San Francisco Giants, who retired his No. 36. Perry, who was inducted into Cooperstown in 1991, won 314 games, pitched to a 3.11 ERA, and notched 3,534 strikeouts. He was 84.
John Hadl - Nov. 30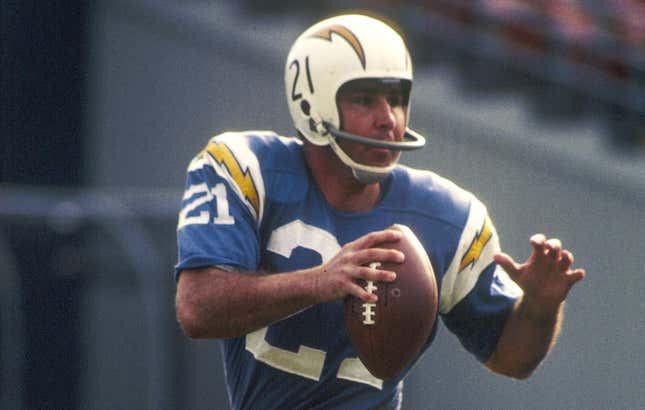 Former Pro Bowl NFL quarterback and College Football Hall of Famer John Hadl died Wednesday. He starred for the University of Kansas and is one of three Jayhawks to have their number retired.
Hadl was drafted by the Detroit Lions in the first round of the 1962 NFL draft, but instead opted to play for the then-San Diego Chargers, who selected him in the third round of the AFL draft. The 6-foot-1, 214-pound signal-caller also played for the L.A. Rams, Green Bay Packers, and Houston Oilers.
He returned to his alma mater to coach, before also working as an offensive assistant for the Rams and QB coach for the Denver Broncos in 1983.
Hadl was 82.
Peter McNab - Nov. 6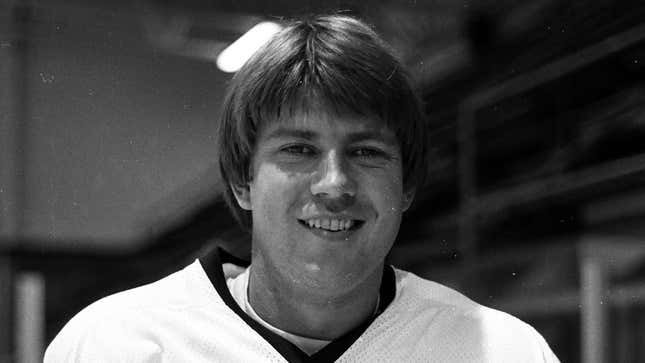 Former NHL forward and Colorado Avalanche broadcaster Peter McNab died on Nov. 6. He was 70. McNab played 14 seasons in the NHL for the Buffalo Sabres, Boston Bruins, Vancouver Canucks, and the New Jersey Devils. He scored 363 career goals and tallied 450 assists.
Dave Butz - Nov. 4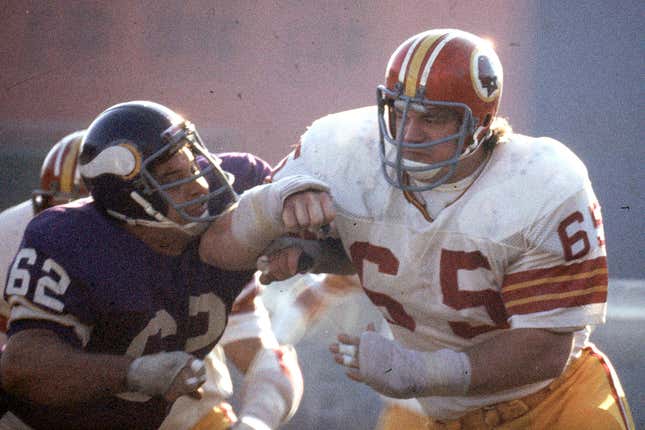 Dave Butz, who won two Super Bowls as a member of the then-Washington Redskins, died Nov. 4 at age 72. The defensive tackle recorded 64 sacks during his 14-year NFL career.

Ray Guy - Nov. 3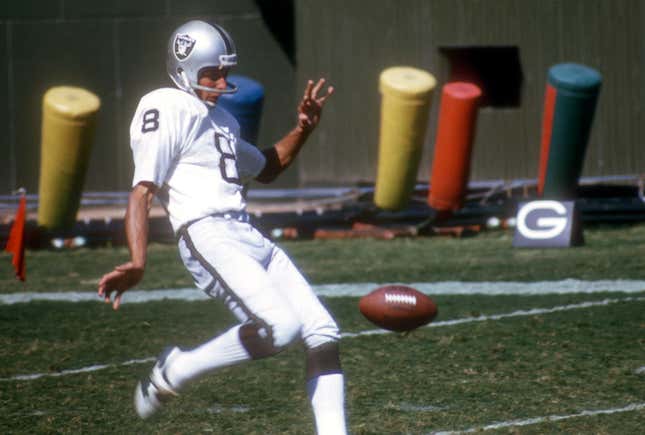 Widely considered to be the greatest punter of all-time — and the first full-time punter to be inducted into the Pro Football Hall of Fame — Ray Guy died, as announced on Thursday, Nov. 3.

Guy played for the then-Oakland/Los Angeles Raiders during his entire 14-year NFL career, winning three Super Bowls.
A first-round draft pick in 1973, the former Southern Miss All-American was also inducted into the College Football Hall of Fame.
Early in his career, Guy was also the Raiders' emergency signal-caller behind QB/K George Blanda.
In 2000, the Ray Guy Award was created and is given annually to college football's most outstanding punter.
He was 72.
Adam Zimmer - Oct. 31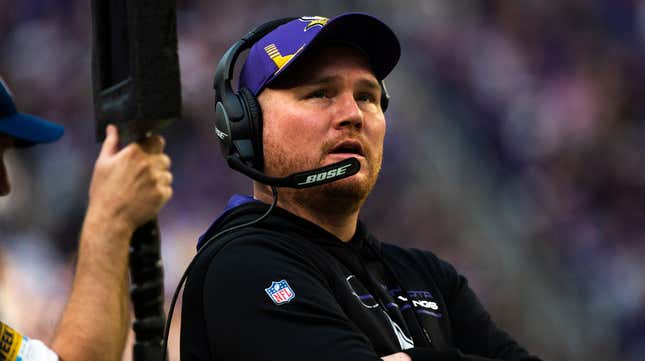 Longtime NFL assistant coach Adam Zimmer died Monday. The son of former Minnesota Vikings head coach Mike Zimmer was 38.
John McVay - Oct. 31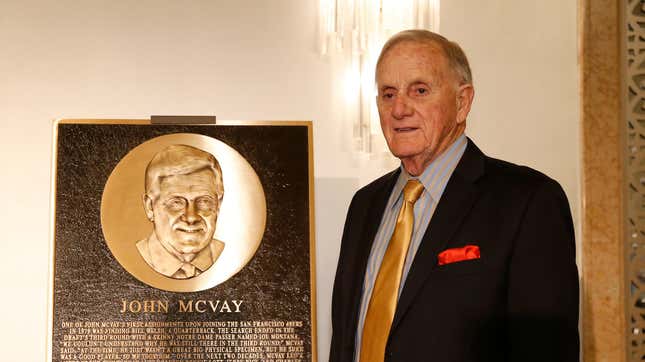 Former San Francisco 49ers general manager John McVay, who spent 22 years with the organization, died on Monday at age 91.
He was also the head coach of the New York Giants from 1976-78 and is the grandfather of L.A. Rams' head coach Sean McVay.
The 49ers, who won five Super Bowls during McVay's tenure, renamed their draft room after him in 2016. He was inducted into the team's Hall of Fame in 2013.
Mike Fanning - Oct. 30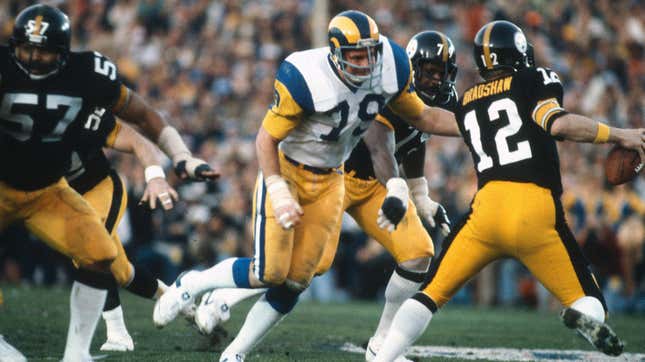 Mike Fanning, an All-American defensive tackle at Notre Dame who spent a decade in the NFL — most notably with the Rams — died on Oct. 30 at age 69.
He was a member of the Fighting Irish's 1973 undefeated squad that knocked off Alabama in the Sugar Bowl. Fanning was a first-round pick in 1975 and made the All-Rookie team that season.
Vince Dooley - Oct. 28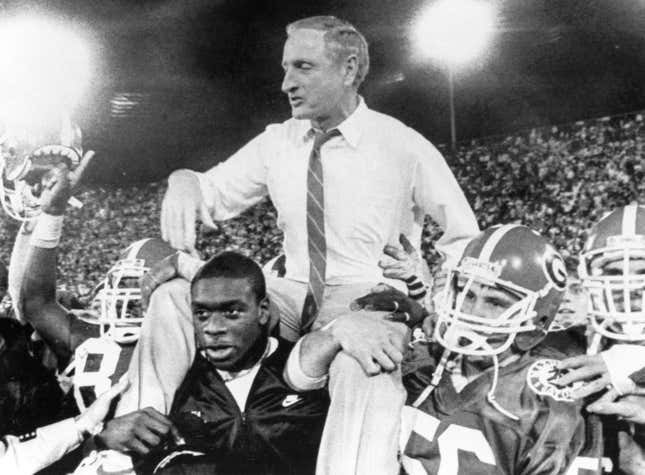 One of the premier coaches in SEC football history, Vince Dooley, died Friday at age 90. Dooley was the head coach at Georgia from 1964-88, and led the Bulldogs to the 1980 national championship, the program's most recent until last season. Dooley doubled as Georgia's athletic director for nearly the final decade of his coaching career. He oversaw Bulldog athletics from 1979-2004.
Dooley was inducted into the College Football Hall of Fame in 1994 and amassed a 201-77-10 record as a head coach. He led Georgia to six SEC titles and was named the conference's coach of the year five times. Vince's younger brother, Bill Dooley, was a head coach at three ACC schools: North Carolina, Wake Forest and Virginia Tech. One of Vince's four children, Derek Dooley, was the head coach at Tennessee and was an assistant for the Miami Dolphins, New York Giants, Missouri and LSU.
Charley Trippi - Oct. 19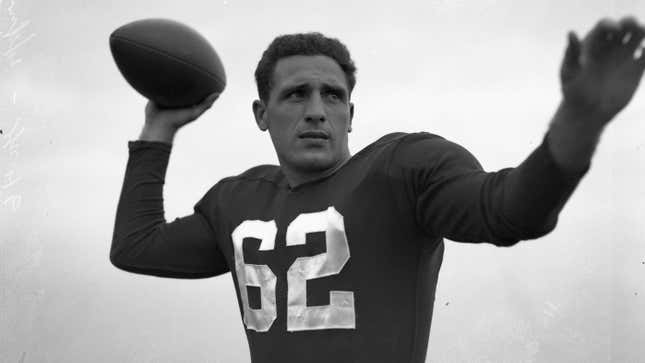 Pro Football and College Football Hall of Famer Charley Trippy died at age 100 on Oct. 19. He played for the University of Georgia and the Chicago Cardinals, where he was part of the "Million Dollar Backfield" that won a championship in 1947.
Trippi won the Maxwell Award in 1946 after missing the previous two seasons due to serving in the military during WWII. He helped guide the Bulldogs to a Rose Bowl victory in 1943.
A two-time Pro Bowler and member of the NFL 1940s All-Decade Team, Trippi was the oldest living HOFer and No. 1 overall pick.
Bruce Sutter - Oct. 14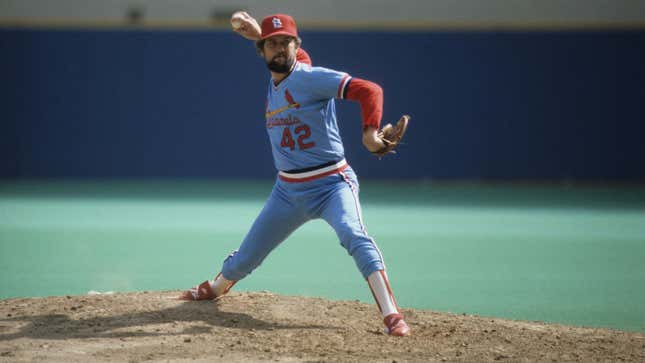 MLB Hall of Fame relief pitcher Bruce Sutter died on Oct. 14, 2022, at the age of 69. The 1979 Cy Young winner was recently diagnosed with cancer and died in hospice care, his son Chad told the Associated Press.

Sutter recorded 300 career saves and a 2.83 ERA in 12 big league seasons with the Chicago Cubs, St. Louis Cardinals — winning a World Series ring with the team in 1982 — and Atlanta Braves.

The righty was a six-time All-Star.
Sarah Lee - Oct. 6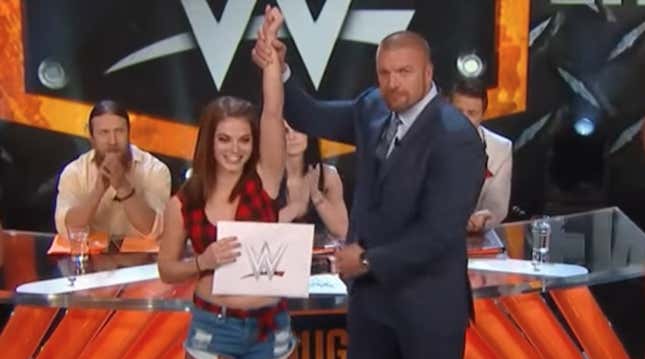 Sara Lee, who won WWE's "Tough Enough" in 2015 died on Oct. 6 at age 30.
Tiffany Jackson - Oct. 3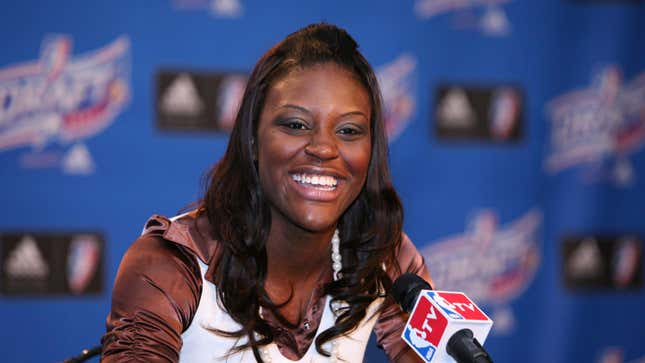 The No. 5 overall pick in the 2007 WNBA Draft Tiffany Jackson died on Oct. 3 at age 37. Jackson was a standout at the University of Texas, where she became the only women's basketball player in school history to eclipse 1,000 points. Jackson also added 1,000 rebounds, 300 steals, and 150 blocks en route to being selected by the New York Liberty.
She was diagnosed with breast cancer during the fourth year of her pro career. Jackson retired in 2018.
Jim Sweeney - Oct. 1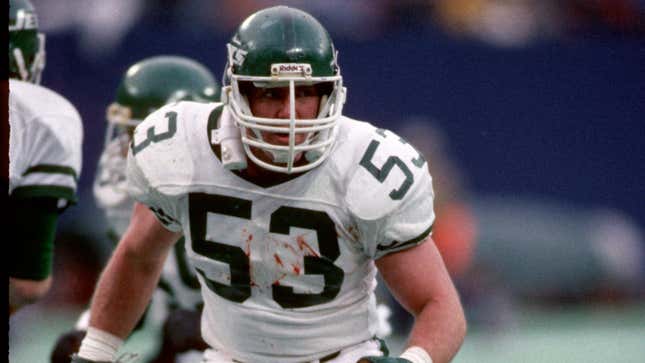 Former New York Jets lineman Jim Sweeney died Oct. 1. He was a 16-year NFL vet. Sweeney, who started 158 consecutive games while with Gang Green, was 60.
Marvin Powell - Sept. 30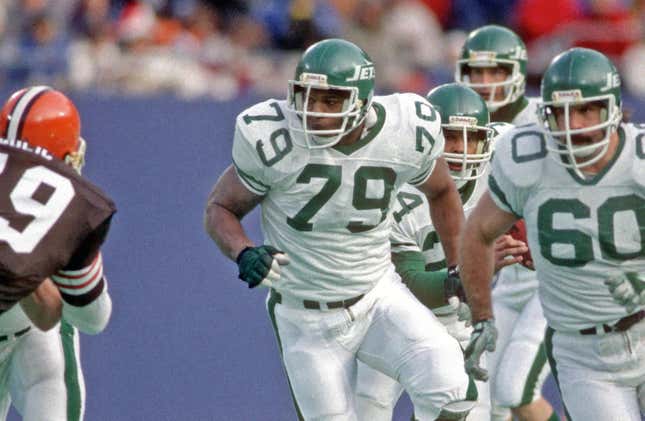 Former NFL lineman Marvin Powell died Sept. 30 at age 67. He played college football for USC before being drafted by the New York Jets in the first round of the 1977 NFL draft. He spent 11 years in the league.
Gavin Escobar - Sept. 28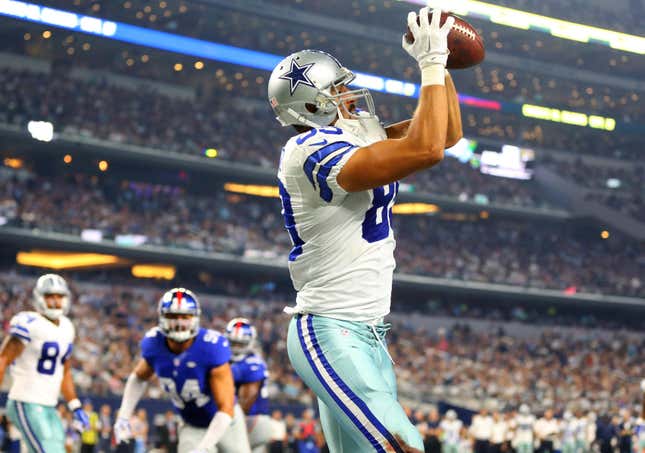 Former Dallas Cowboys tight end Gavin Escobar, 31, died in a rock-climbing accident on Sept. 28. He played three seasons in Dallas after being taken by the team in the second round of the 2013 NFL Draft.
Greg Lee - Sept. 21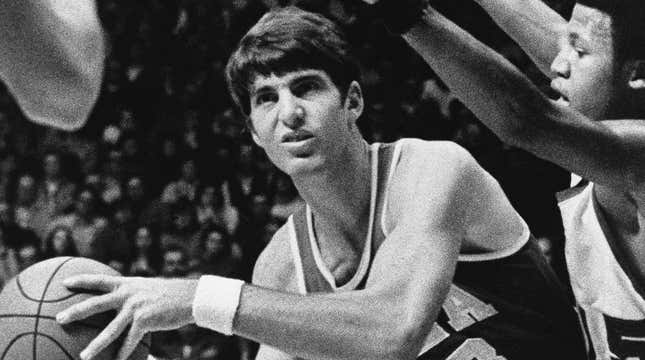 Greg Lee, who was a starting guard for the 1970s UCLA Bruins that won 88 straight games and two national titles, died Sept. 21 at age 70. He played professionally in the NBA and the ABA.
Maury Wills - Sept. 19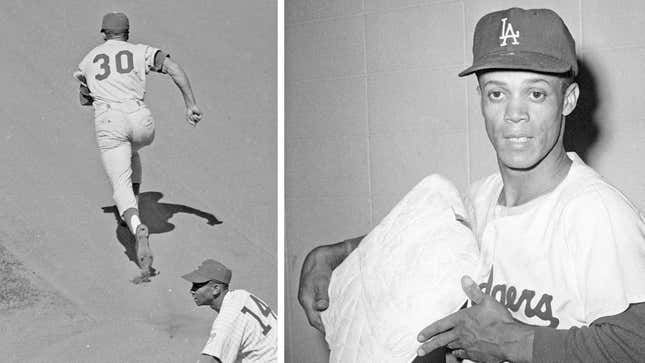 The Dodgers speedster who led the league in steals from 1960 to 1965 and won the NL MVP in 1962 died Monday. He was 89.
In that MVP season on 1962, Wills swiped a then-record 104 bases, surpassing Hall of Famer Ty Cobbs record's of 96, set in 1915.
Wills is credited with making the stolen base an integral part of the game, and a precursor to all-time stolen base king and Hall of Famer Rickey Henderson.
Ernie Zampese - Aug. 29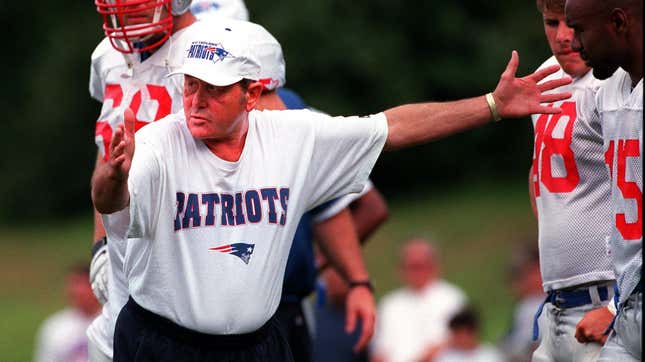 Longtime NFL assistant coach Ernie Zampese died Aug. 28. He spent more than 50 years in the league, and was the Dallas Cowboys' offensive coordinator during their 1995 Super Bowl XXX-winning season. Zampese played running back at USC in the mid-1950s. He was 86.
Len Dawson - Aug. 24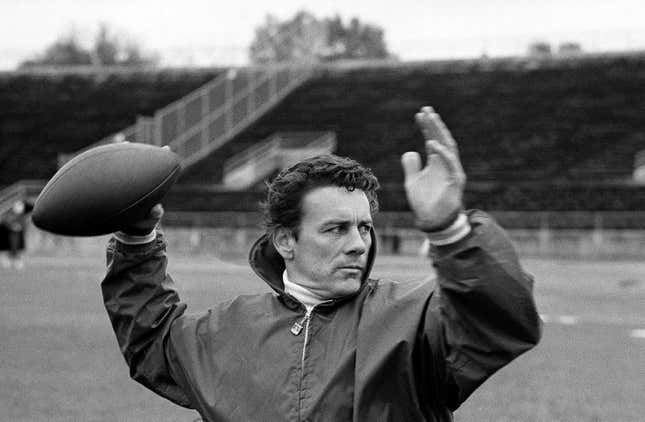 One of the best quarterbacks in the early days of the NFL, Len Dawson, passed away Wednesday at 87. Dawson was elected to the Pro Football Hall of Fame in 1987 after a 19-year professional career. He spent a majority of his time in the AFL and NFL with the then-Dallas Texans, who soon became the Kansas City Chiefs.
Dawson led the Chiefs to victory in Super Bowl IV and was named the game's MVP. It was Kansas City's most recent championship until the Patrick Mahomes-quarterbacked squad in 2020. Dawson started his career in sports broadcasting during his playing career and continued it full-time until 2009, serving as a longtime anchor at Kansas City ABC affiliate KMBC. Dawson's No. 16 is retired by the Chiefs.
Gary Gaines - Aug. 22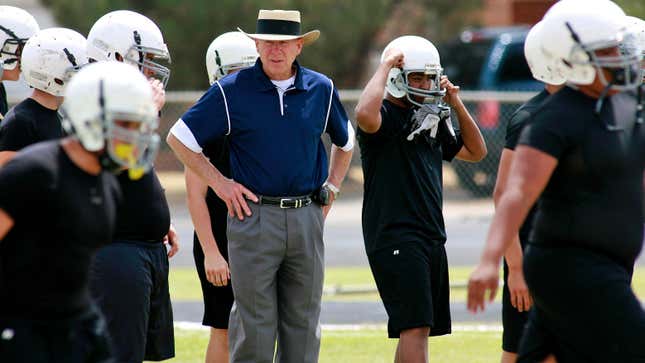 Gary Gaines, the Texas high school football coach best remembered for being at the helm of the Permian Panthers during H.G. Bissinger's 1990 book Friday Night Lights: A Town, a Team, and a Dream, passed away Monday at 73. Gaines announced a diagnosis of early-onset Alzheimer's disease in 2017. He was the head football coach at seven different Texas high schools, but his time in Odessa made him most prominent.

Gaines' first run as Permian's head coach lasted from 1986-89, with the 1988 state-semifinalist team being chronicled in the book. A few details were changed for the 2004 film adaptation with Billy Bob Thornton portraying Gaines. The TV show of the same name didn't include Gaines. He led Permian to a state championship in 1989, which led to an assistant coaching position at Texas Tech. Gaines' only college head-coaching opportunity came with then-Division II Abilene Christian from 2000-04.
Vin Scully - Aug. 2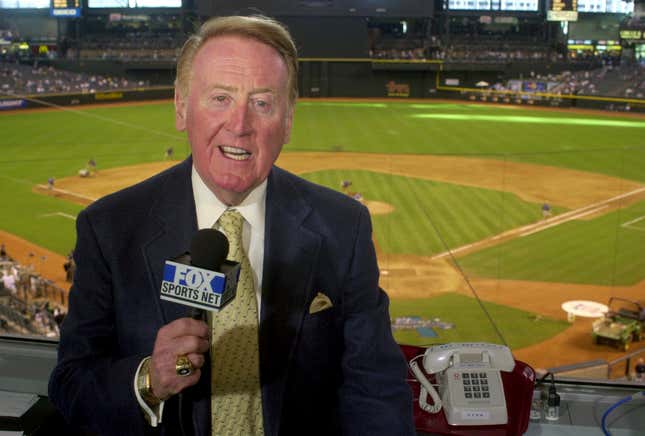 Legendary broadcaster Vin Scully died on Aug. 2 at the age of 94.
Scully, a Fordham University graduate, called Dodgers games for radio and TV — he was the voice of the team for 57 years — did baseball's Saturday Game of the Week on NBC, and countless World Series games for CBS and NBC.
"We have lost an icon," Dodgers President and CEO Stan Kasten said in a statement. "The Dodgers' Vin Scully was one of the greatest voices in all of sports. He was a giant of a man, not only as a broadcaster, but as a humanitarian. He loved people. He loved life. He loved baseball and the Dodgers. And he loved his family. His voice will always be heard and etched in all of our minds forever."
The Bronx-born Scully, whose notable games called include Don Larsen's perfect game, was inducted into the broadcaster's wing of the Baseball Hall of Fame in 1982. He earned a lifetime achievement Emmy in 1995, was a 2008 inductee into the Sports Broadcasting Hall of Fame, and even received a Presidential Medal of Honor in 2016, the year he retired.
"It's one thing to achieve excellence... or to achieve greatness... but with Vin, it was utter mastery," said longtime broadcaster Bob Costas. "It was breathtaking, the command he had of the craft."
Bill Russell - July 31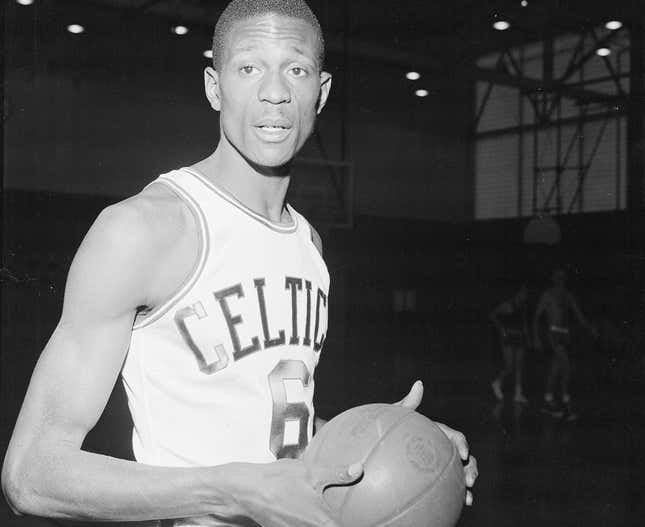 NBA legend Bill Russell died "peacefully" Sunday at the age of 88.

Born Feb. 12, 1934, in Monroe, Louisiana, Russell's family moved to the Bay Area when he was eight years old to escape racism in the South. It was there he became a standout basketball phenom, using his size, lengthy wingspan, shot-blocking prowess, and advanced instincts to become one of basketball's early defensive innovators. During his junior and senior seasons at the University of San Francisco, Russell led the Dons to consecutive national championships, won gold at the 1956 Olympics, then became one of the NBA's first Black superstars when he was drafted by the Boston Celtics in 1956.
Over the course of his 13-year career, Russell was at the forefront of one of the NBA's most prestigious franchises. In 12 trips to the summit, he won 11 NBA championships, a mark that remains the gold standard over 50 years after his retirement. Off the court, he endured racism and discrimination in Boston. Russell was not immune to the consequences of being black in Boston. He's openly discussed the racism he endured, once writing in Slam Magazine, "During games people yelled hateful, indecent things: 'Go back to Africa,' 'Baboon,' 'Coon.' 'Nigger.'"
Russell channeled his energy into social activism during the Civil Rights era. On June 4, 1967, Russell joined Muhammad Ali, Jim Brown, Lew Alcindor, and a slew of other black athletes for the Ali Summit in Cleveland where they expressed their support for the fighter's decision not to serve in the Vietnam War.
Marlin Briscoe - June 27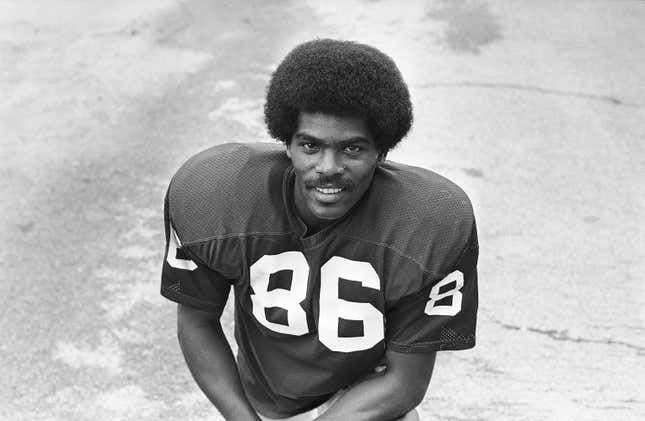 Marlin Briscoe, the first Black starting quarterback in professional football, died on Monday at 76 of pneumonia.

He had already been hospitalized due to circulation issues in his legs. The 2016 College Football Hall of Fame inductee started his pro career with the Denver Broncos, setting the franchise's rookie record with 14 touchdown passes in 1968. Briscoe played in the NFL for nine seasons, including time with Buffalo and Miami.
Briscoe converted to wide receiver after his rookie year and won two Super Bowls during his time with the Dolphins. His only Pro Bowl appearance was in 1970 as a member of the Bills. After retiring from football, he became a financial broker and later the director of the Boys and Girls Club in Long Beach, California. After Briscoe's passing, Hall of Famer Warren Moon credited him with being one of his idols, stating Briscoe was among the players that inspired him to become a quarterback.
Tony Siragusa - June 22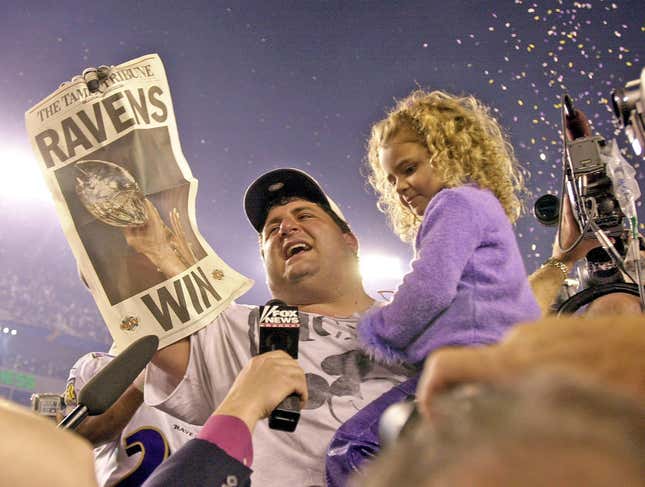 Former NFL defensive lineman Tony Siragusa passed away Wednesday. He was age 55. A cause of death for the former Raven and Colt was not immediately known.

Nicknamed "The Goose," Siragusa was integral to the Baltimore squad that won Super Bowl XXXV.
After his playing career ended, the 6-foot-3, 340-pound Siragusa embarked on a broadcasting career and was a mainstay on Fox NFL Sundays with Kenny Albert and Daryl Johnston. The Goose's football career ended in 2001 with 562 career tackles, 22 sacks, and nine fumble recoveries.
Marion Barber - June 1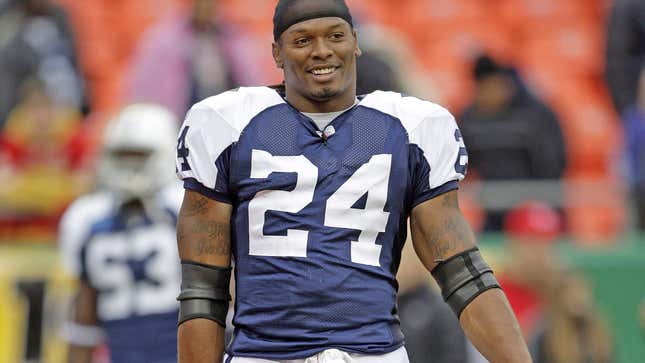 Former Cowboys running back Marion Barber died Wednesday evening, the team confirmed. He was 38. The cause of death is yet unknown.

Police in Frisco, Texas, a Dallas suburb, responded to a welfare check on Wednesday in an apartment they believed was leased to Barber.
Barber was a fourth-round draft selection of the Cowboys in 2005 and appeared in the 2007 Pro Bowl. Despite not starting a game for Dallas in '07, he led the team with 975 rushing yards and 10 touchdowns. After being released by the Cowboys in 2011, Barber spent his final NFL season with the Bears. He earned the nickname "Marion the Barbarian" because of his smash-mouth run style.
"We are heartbroken by the tragic death of Marion Barber III," the Cowboys' statement read. "Marion was an old-school, hard-nosed football player who ran with the will to win every down. He had a passion for the game and love for his coaches and teammates. Our hearts go out to Marion's family and friends during this difficult time."
Jeff Gladney - May 30
Former Minnesota Vikings cornerback and first-round draft pick Jeff Gladney was killed Monday morning in a car crash in Dallas. Police reports state Gladney was speeding when his SUV collided with another car, spun off the road, and hit a brick wall. Gladney's girlfriend also died in the crash.

The New Boston, Texas native was an All-Big 12 selection at TCU in 2019 and was taken No. 31 overall in the 2020 NFL Draft. Gladney was cut by the Vikings last August after being indicted for domestic violence. He was found not guilty of the charges. Gladney, 25, was signed by the Cardinals in March.
Bob Lanier — May 10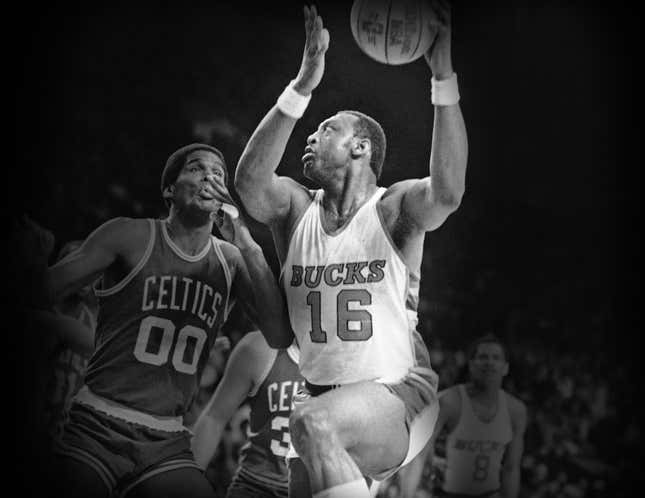 One of the NBA's all-time great big men, eight-time All-Star Bob Lanier, died on Tuesday after a brief illness. He was 73.
Lanier played for the Pistons for 10 seasons and finished his career with the Bucks before retiring in 1984. He was traded for Kent Benson and a draft pick that ended up being Larry Drew. After a standout career at St. Bonaventure, Lanier was the No. 1 pick in the 1970 NBA Draft.

Lanier's No. 16 was retired by both Detroit and Milwaukee, while his collegiate No. 31 was retired by the Bonnies. He appeared in every NBA All-Star game of the 1970s but two and was named MVP of the 1974 contest. After his playing days ended, he worked as an NBA Global Cares Ambassador. Lanier averaged a career double-double with 20.1 points per game and 10.1 rebounds per game. He also shot 51.4 percent from the field.
"For more than 30 years, Bob served as our global ambassador and as a special assistant to David Stern and then me, traveling the world to teach the game's values and make a positive impact on young people everywhere," NBA commissioner Adam Silver said in a statement. "It was a labor of love for Bob, who was one of the kindest and most genuine people I have ever been around."
Bob Lanier was inducted into the Naismith Memorial Basketball Hall of Fame in 1992.
Ralph Terry — March 16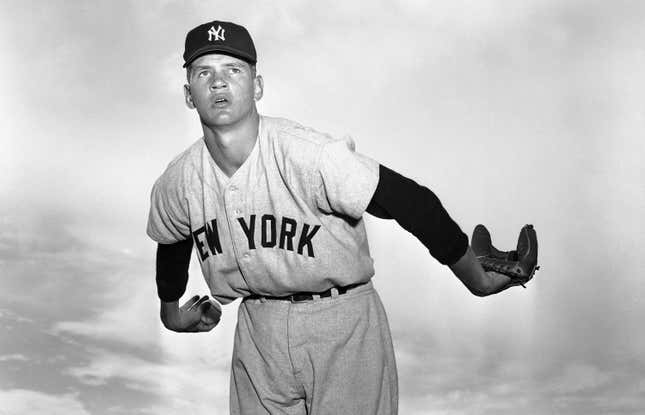 Terry, ace of the 1962 World Champion Yankees, died on March 16. He was 86.

Born in Big Cabin, Okla., Terry joined fellow Oklahoma native Mickey Mantle in the Bronx as a 20-year-old in 1956. Terry was traded to the Kansas City A's in 1958, but returned to the Yankees the following year.
Terry is perhaps best remembered for giving up Bill Mazeroski's World Series-ending home run in 1960. But he rebounded under new manager Ralph Houk with a 16-3 season a year later, as the Yankees won their 19th title.
Terry got ultimate redemption in the 1962 Fall Classic. He won Game 7 over the powerful San Francisco Giants in dramatic fashion, getting Willie McCovey out on a screaming liner to Bobby Richardson with runners on second and third to preserve a 1-0 victory. Terry, who had led the American League in wins with 23, was named the MVP of the Series.
Terry finished with a lifetime record of 107-99 and a 3.62 ERA, with 78 of his wins coming with the Yankees. After his playing career, he took up professional golf and played on the PGA Tour briefly.
Jeremy Giambi - Feb. 9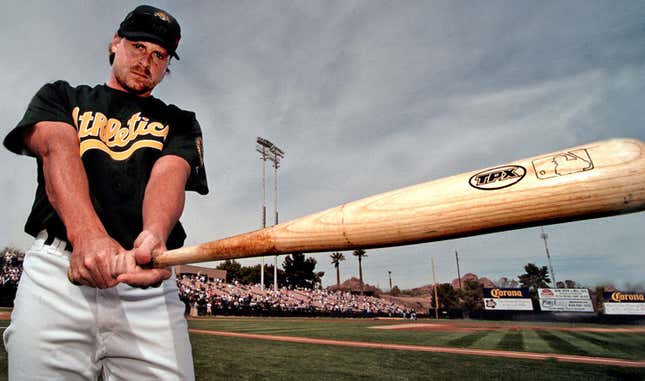 Former Oakland A's player Jeremy Giambi was found deceased at his family home near Los Angeles around 11:40 a.m. Wednesday, according to The Associated Press. The brother and also one-time teammate of Jason Giambi played six seasons in the MLB, with stops in Kansas City, Philadelphia, and Boston, as well. Jeremy was 47.
While the cause of death has not been released, TMZ is reporting a suspected suicide.
While always in the shadow of his older brother's exploits, the younger Giambi's most notable on-field moment came in Oakland, when he was on the tagging end of the Derek Jeter "flip play" in Game 3 of the 2001 American League Division Series. The most games he played in a season was 124 (twice) during that 2001 season and 2002. He was traded to Philly in '02, and that deal was chronicled in the book "Moneyball" and later depicted in its film adaptation.
Jeremy Giambi finished his career with 52 home runs and 209 RBIs.
In 2005, Giambi admitted to using steroids during his career, becoming one of the first of many notable players to admit to using PEDs. Jason, a five-time All-Star selection, also admitted to using PEDs.
All four clubs offered condolences to Jeremy and his family.
"We stand with the baseball world in mourning the loss of Jeremy Giambi," said the Royals, the team that drafted him. "Our condolences go to his family, and everyone who loved him."
"We are heartbroken to learn of the passing of a member of our Green and Gold family, Jeremy Giambi," the Athletics said via Twitter. "We offer our condolences to Jeanne, Jason, and his family and friends."
Philadelphia posted a picture, with the caption, "The Phillies are saddened to hear the news about Jeremy Giambi's tragic passing. Our condolences go out to his family during this very difficult time."
Jeremy's final team, Boston, tweeted, "We mourn the loss of Jeremy Giambi, who spent six seasons in the major leagues, including 2003 with the Red Sox. We send our heartfelt condolences to the Giambi family."
Gerald Williams — Feb. 8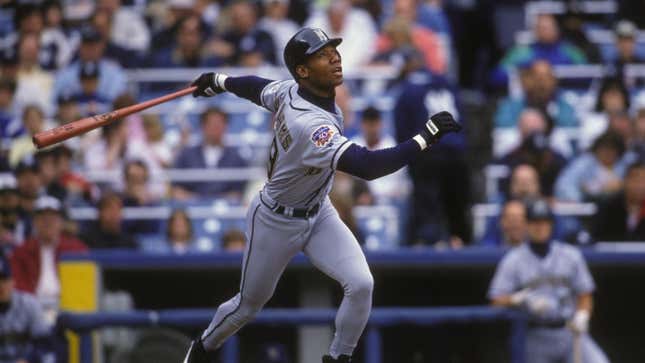 Gerald Williams, an outfielder who played 14 major league seasons, died of cancer on Feb. 8. He was 55.
A 14th-round pick by the Yankees in 1987, Williams was not related to fellow New York prospect and eventual outfield mate Bernie Williams. The speedster became great friends with Derek Jeter, who announced his death via The Players' Tribune, but did not get to share in the championship success in the Bronx. Williams was traded to Milwaukee on August 23, 1996, two months before the first of the Yankees' four titles in five years.
Still, Williams was a big part of the 1996 Yankees, and not just because he hit .270 with seven stolen bases before the trade. On May 14, Williams' running catch of an Alex Rodriguez blast to center field started a double play and kept Dwight Gooden's no-hitter going.
After the Brewers, Williams played for Atlanta, Tampa Bay, the Yankees again, the Marlins, and finally the Mets. It was with the Devil Rays that Williams famously mixed it up with Pedro Martinez after a first-inning plunking. Martinez wound up taking a no-hitter into the ninth before John Flaherty broke it up with a single.
Clark Gillies — Jan. 21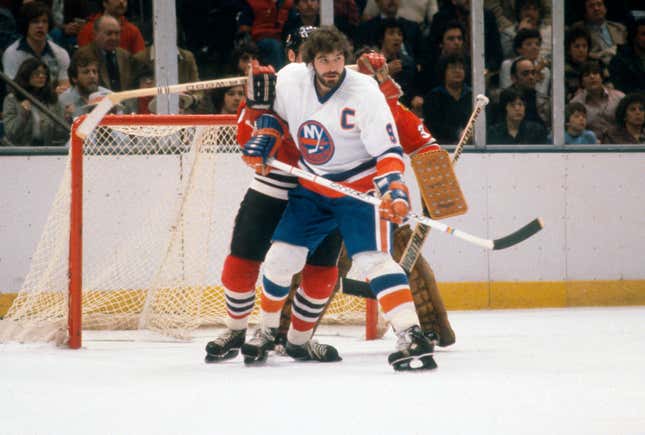 Clark Gillies, a rugged left winger who embodied the rough-and-tumble, high-scoring 1980s NHL, died of cancer. He was 67.
Gillies played alongside fellow Hall of Famers Bryan Trottier and Mike Bossy to form the New York Islanders "Trio Grande" line. Their top line carried the Isles to four straight Stanley Cups from 1980 to 1983. Gillies was elected to the Hockey Hall of Fame in 2002. His 14-year career, 12 with the Islanders, featured six 30-goal seasons. He finished with 304 goals and 663 points. Perhaps his best moment was in 1983-84 as the Islanders went for their fifth straight Cup. Gillies scored 12 goals in the playoffs but the team lost to Wayne Gretzky's Oilers.
Don Maynard — Jan. 10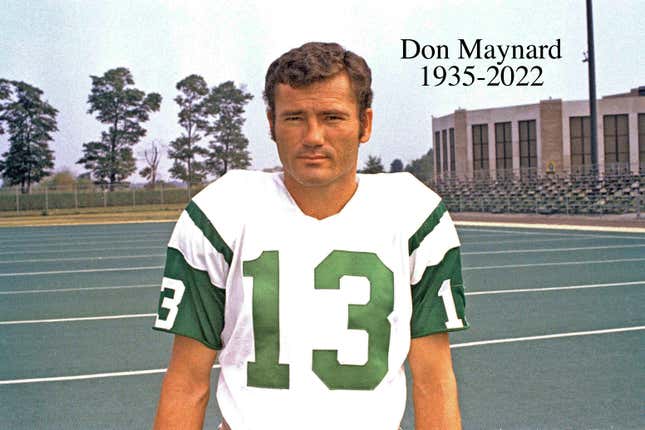 Don Maynard, a wide receiver who played in two of professional football's landmark games during his Hall of Fame career and son of Texas, died on January 10 at the age of 86.

"Don Maynard is as essential to the history of the New York Jets as anyone. He came to this franchise at our inception and left a Super Bowl champion," the Jets said in a statement. "On the field, he cemented himself as many things: record holder, Hall of Famer, and forever our No. 13. Off the field, he was unflinchingly himself — a family man who stayed true to his roots, bringing a Texas cowboy to New York.
"His passing is especially difficult as he remained close with the Jets throughout his life. Our thoughts today are with his family and loved ones. We will all miss him."
Still, the Jets' all-time leader in catches, receiving yards, and touchdowns — all still by wide margins even as the NFL has gotten ever more pass-happy in the half-century since he left New York — Maynard was a key figure on the team that went to and won Super Bowl III against the Baltimore Colts.
Although he didn't make a catch in that historic game in Miami, Maynard was a huge part of the Jets getting there, with six receptions for 118 yards and a pair of touchdowns against the Oakland Raiders in the 1968 AFL Championship Game. He led the AFL that year with an average of 22.8 yards per catch.
While his No. 13 is retired by the Jets, Maynard began his pro career with New York's other team, drafted by the Giants out of UTEP — then Texas Western — in the ninth round in 1957. In the 1958 NFL title game, the first-ever overtime contest and widely seen as the game that vaulted the NFL onto its trajectory to be America's top sports league, Maynard was the Giants' punt returner. It was because of his presence on that team that Maynard returned to the Super Bowl — Super Bowl XXXIII — to commemorate the 40th anniversary of "The Greatest Game Ever Played."
After a year with the Hamilton Tiger-Cats in Canada, Maynard returned to the U.S. to join the New York Titans in the AFL's inaugural season in 1960. He stayed with the team that became the Jets through 1972 as Joe Namath's top target, before brief stops with the St. Louis Cardinals and the World Football League's Houston Texans. Maynard was elected to the Pro Football Hall of Fame in 1987.
Maynard was the first receiver to reach 10,000 yards and held the professional yardage record until 1986, when Charlie Joiner broke it. Maynard remains 31st on the all-time list, right between Antonio Gates and Calvin Johnson.
Dan Reeves — Jan. 1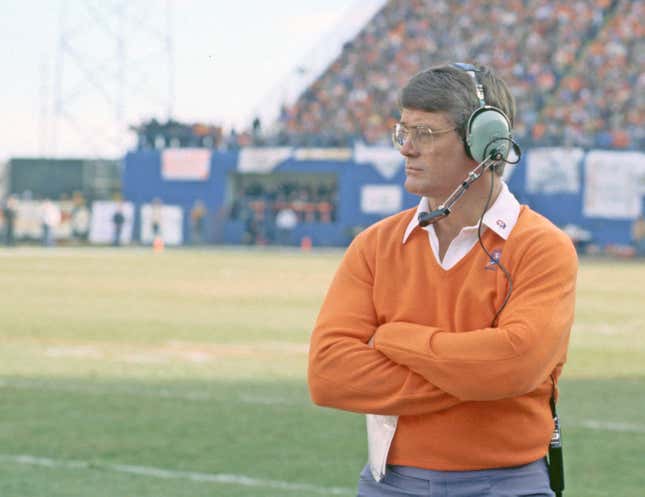 ​​Dan Reeves died on Jan. 1 at the age of 77, which means that his long overdue addition to the Pro Football Hall of Fame, whenever it eventually comes, will be posthumous.

That Reeves wasn't honored while he was alive is astounding. He ranks 10th on the all-time NFL coaching wins list with 190, and the only coaches with more wins who aren't enshrined in Canton are Marty Schottenheimer and the still-active Bill Belichick and Andy Reid.
Reeves, in his best-known coaching job with the Broncos, had legendary battles with Schottenheimer's Cleveland Browns in the 1980s. Denver went to three Super Bowls in four years, and each time lost to a team with a Hall of Fame coach on the opposite sideline: Bill Parcells, Joe Gibbs, and Bill Walsh.
If the difference between Reeves and Marv Levy is that the Bills went to four Super Bowls, losing to Parcells, Gibbs, and Jimmy Johnson, well, Reeves also coached the Atlanta Falcons to a conference title before losing Super Bowl XXXIII to, of all teams, the Broncos and Reeves' old quarterback John Elway.
In addition to his 12 seasons coaching the Broncos and seven with the Falcons, Reeves spent 1993-96 coaching the New York Giants, making the playoffs with a 38-year-old Phil Simms at quarterback the first year.
But Reeves wasn't just one of the top coaches in NFL history. He also played eight seasons as a running back for the Cowboys, with his best year coming in 1966. Reeves amassed 1,314 yards from scrimmage and scored 16 touchdowns that season — his prowess as a receiving back suggests that Reeves would have been comfortable in today's NFL.
Reeves, who played quarterback in college at South Carolina, also had what almost was one of the most memorable plays in NFL history, a halfback pass to Lance Rentzel for a 50-yard touchdown to give Dallas the lead in the fourth quarter of the Ice Bowl. Had Bart Starr not gone on to make his legendary plunge for the winning score, the Cowboys would have won the historic game and gone on to Super Bowl I.
Also a college baseball player, Reeves had an offer from the Pittsburgh Pirates that he dismissed in favor of pursuing his pro football dreams. It was a good choice, one that should have had, and maybe someday still will have, a Hall of Fame ending.