When 2016 world champion Evgenia Medvedeva skates close to the boards to begin her footwork sequence across the ice in Helsinki, the music will cut away and you'll hear something you might remember if you were alive and sentient on Sept. 11, 2001: The voice of George W. Bush announcing that two planes had attacked the World Trade Center.

Medvedeva, the favorite to win the ladies title today, is skating to music from the movie Extremely Loud and Incredibly Close. The movie, like the book it's based on by Jonathan Safran Foer, centers around the tragedy of Sept. 11. The music choice has certainly raised Ashley Wagner's eyebrows. She diplomatically said, "The only thing that I know about is her long program music is not my favorite piece of music."
In many ways, Medvedeva is a good choice to skate to music from Extremely Loud and Incredibly Close. Who better to skate to music from a movie that centers on a precocious, talented Safran Foer protagonist than a precocious, talented figure skater? Medvedeva has been a force to be reckoned with ever since she appeared on the scene. She seems to have effortlessly leaped from junior world champion in 2015 to senior ladies winner in 2016—her first year of age eligibility—to almost every other title of significance in between. A prodigy skater who has spent her entire childhood learning the intricacies of edges and footwork and jumps is hardly what you'd call your typical 17-year-old. (Jonathan, I've found your next protagonist for you—a figure skater. Feel free to take this idea and run, er, skate away with it.)
Medvedeva is particularly noteworthy as a skater for checking every single box on the International Skating Union list. You see how she raises her hands above her head on many of her jumps? Those are not artistic choices, but ways of racking up points. Every time she does that, she adds to the base value of the jump because it makes the jumps more difficult to rotate. (Skaters typically bring their arms into their bodies in order to speed up the twists, similar to how gymnasts rotate twisting somersaults.) Back when Brian Boitano made that technique popular by raising an arm above his head on his triple lutz, it was an innovation, a statement. But when Medvedeva does this on half of her jumps, it ceases to have artistic merit and simply becomes a trick.
(Foer does something similar in his writing, loading up his characters with eccentricity on top of quirk on top of idiosyncrasy. Whether or not that scores points depends on who is doing the reading.)
I certainly don't fault Medvedeva or her coach for gaming the scoring system in this way. They are doing everything they can possibly do within the bounds of the rules to win. Figure skating is a sport after all. And what Medvedeva does is actually difficult; it takes talent and skill to game the scoring system in this way. I'm sure that many other skaters wish they could raise their arms above their head on half their jumps in order to bump up their scores, but they don't have Medvedeva's ability to pull that off.
G/O Media may get a commission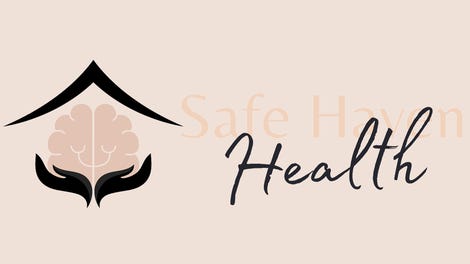 Addiction counseling
Safe Haven Health
As a technical skater, Medvedeva is certainly the best in the women's field. Her spins are fast and tight, her flexibility is impressive, her jumps are quickly and easily rotated. And Medvedeva is a competitive beast, not someone loaded with talent who wilts under pressure. She hasn't lost a title since November 2015. She hasn't been outscored in a program since last year's world's short, when she placed third. There's no "will she/won't she hit" anxiety when Medvedeva skates. At December's Russian nationals, she added a second triple toe loop to her triple Salchow-triple toe loop combo despite the fact that the third jump wouldn't earn her extra points. She did it simply because she could. Perhaps this was also meant as a message to her competitors, many of whom struggle with a mere triple-triple combo, about just how good she is.
Medvedeva certainly deserves all of the accolades she's earned and those yet to come. These will include, barring some sort of disaster, the women's title after the free skate. If she wins, she'll be the first woman to successfully defend her world title since 2001, when American Michelle Kwan did it.
But all of this skill and competitive mettle doesn't necessarily translate into artistic merit. If the Russian hadn't included the audio from Sept. 11 and sirens and wailing, the music choice probably wouldn't have garnered much attention. (I highly doubt that, a year later, I'd remember the program for anything other than the precision with which she skates it and the fact that it earned her a second world title.) So despite Medvedeva's team's assurances that this program is not about Sept. 11—they claim it's about "dealing with tragedy and uncertainty in today's world" per the commentary at the European championships—Sept. 11 is clearly important to the program. The audio is precisely how tragedy is communicated to the audience since Medvedeva, as talented as she is, isn't really capable of pulling that off without a big assist.
This is not the first time a Russian skater has leaned on tragic historical material to bring gravitas to a program. Back in 2014 in Sochi, Yulia Lipnitskaya donned a red dress and skated to the music from Schindler's List. In fact, Medvedev and Lipnitskaya share a choreographer, Ilia Averbukh, who clearly has an appetite for trying to get Russian teenagers to bring national tragedies to the ice.
These musical choices don't necessarily trivialize Sept. 11 or the Holocaust—nor do I believe those subjects are off-limits for skating or other kinds of artistic performance—but the skater has to lend more heft, feeling and interpretation to the tragic subject matter than the subject matter lends them. Medvedeva, with her overwrought expressions, is not yet up to the task. She's borrowing gravitas. Sept. 11 is a crutch she's using to skate A Very Serious Program.