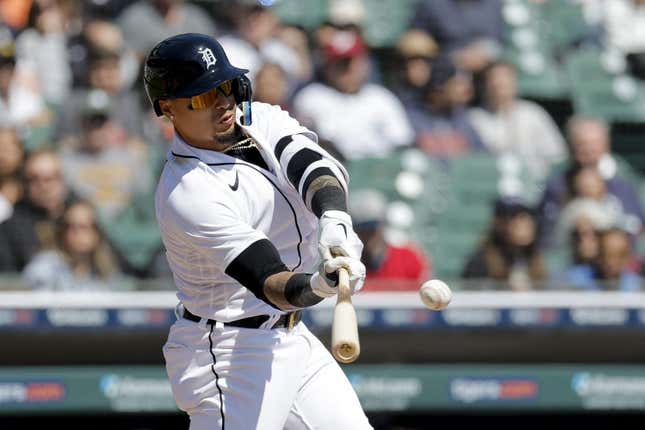 Detroit Tigers shortstop Javier Baez was removed from the game after a baserunning blunder in the 3-1 victory over the host Toronto Blue Jays on Thursday night
Does Jimmy Butler have the best NBA Finals origin story? | Agree to Disagree
Baez doubled in his only at-bat, in the second inning, raising his batting average to .122. But he apparently forgot how many outs there were (one) and was doubled up running to third base on Akil Baddoo's flyout to center field.
The shortstop stayed in the game when the Blue Jays batted in the bottom of the second inning, but he then had a conversation with manager A.J. Hinch in the dugout tunnel, television feeds showed.
Jonathan Shoop replaced Baez in the field and took third base, with Nick Maton moving from third to shortstop.
Baez signed a six-year, $140 million contract with the Tigers in December 2021. He batted .238 with 17 home runs and 67 RBIs in 144 games in 2022
It's not the first time Baez has been benched for miscounting. While a Chicago Cubs player on June 22, 2021, he was benched by manager David Ross after losing count of the outs in the fourth inning at Wrigley Field. The Cubs lost 4-0 to Cleveland.
--Field Level Media