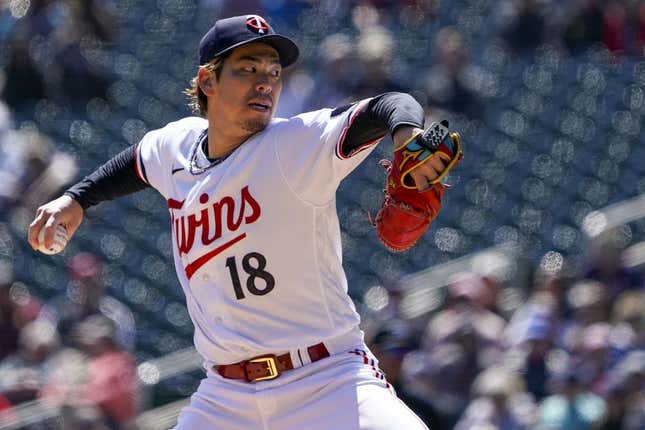 Minnesota Twins right-hander Kenta Maeda experienced arm muscle discomfort during his rough start against the New York Yankees on Wednesday and could be headed toward the injured list
Bass' ERA stinks, but not compared to who he is off the mound | Worst of the Week Countdown
Maeda, 35, gave up career highs of 10 runs and 11 hits in three-plus innings of an eventual 12-6 loss. He 0-4 with a 9.00 ERA in four starts after missing last season following Tommy John surgery.
Twins manager Rocco Baldelli said the club does not believe the current issue is related to Maeda's Tommy John surgery
"He felt some muscle discomfort toward the latter part of his outing," Baldelli said. "It's more on the top of his arm. It's something that I wouldn't say he's been dealing with, but overall, the general arm fatigue he's dealt with could be related to it. ... One way or another, he's going to need some time off. I can't speak to the specifics of it right now."
Maeda was scheduled for an MRI later Wednesday.
It has been a rough start to the season for Maeda, who was knocked out of a start last week against the Boston Red Sox when he was hit in the ankle by a comebacker.
In seven major league seasons, Maeda is 59-45 with a 3.98 ERA in 173 appearances (139 starts). He pitched his first four seasons with the Los Angeles Dodgers and has pitched three seasons with the Twins
--Field Level Media