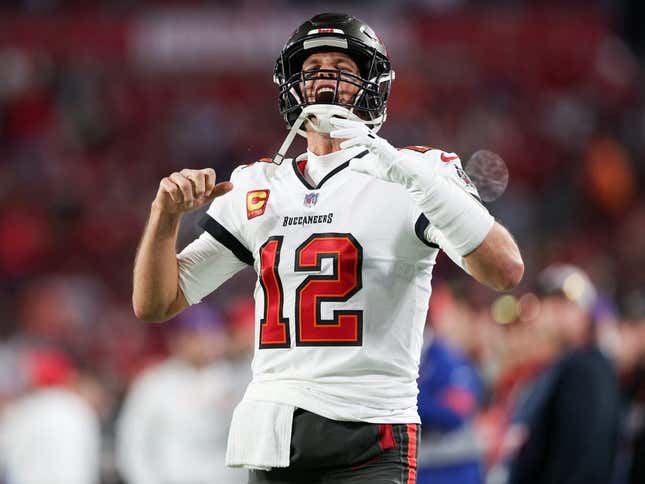 Tom Brady jokingly cited his new family responsibilities on Tuesday as his reasoning against ending his second retirement from the NFL and returning for a 24th season.
How running an NFL team is like running a restaurant | Chef Emeril Lagasse
"Anyone who thinks I have time to come back to the NFL has never adopted a 2 month old kitten for their daughter," Brady wrote Tuesday on Twitter.
Brady's response on social media came after "The Rich Eisen Show" suggested that the decorated quarterback could make another comeback, this time with the Miami Dolphins.
Brady, 45, previously had been linked to the Dolphins, with the NFL punishing the club last year for tampering. The league took away Miami's first-round pick in the 2023 NFL Draft and its third-round selection in 2024.
He initially retired on Feb. 1, 2022. He changed his mind 40 days later and returned to play last season with the Tampa Bay Buccaneers.
Brady once again retired on Feb. 1, 2023. He appears intent on taking the 2023 season off and will debut as a FOX Sports analyst during the 2024 campaign.
Brady played in the Super Bowl 10 times -- or 18 percent of all Super Bowls to date. He was a three-time NFL Most Valuable Player and 15-time Pro Bowl selection. He spent his first 20 seasons with the New England Patriots before joining the Buccaneers ahead of the 2020 season.
Brady is the owner of the most Super Bowl championships (seven), most regular-season wins by a quarterback (251), most postseason wins by a quarterback (35), most passes completed (7,753), most pass attempts (12,050), most passing yards (89,214) and most passing touchdowns (649).
--Field Level Media