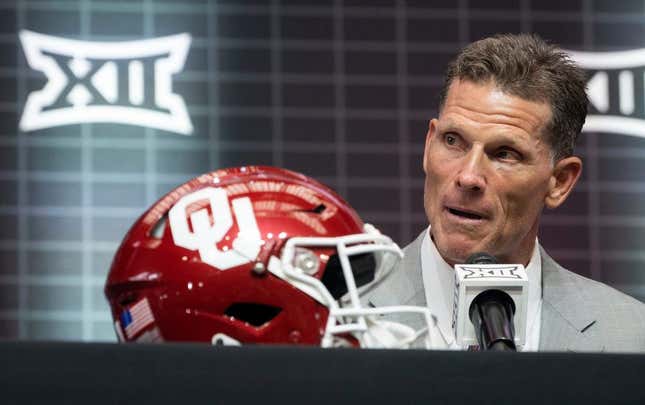 Five-star recruit Taylor Tatum, the top-ranked running back in the Class of 2024, announced Friday his commitment to Oklahoma.
How running an NFL team is like running a restaurant | Chef Emeril Lagasse
Tatum, from Longview, Texas, chose the Sooners and head coach Brent Venables over his other finalist, Southern Cal, and close to 40 offers including Power Five conference programs across the country
According to 247Sports' composite rankings, Tatum is a five-star recruit, the No. 31 player in his class, the top running back and No. 9 overall in the state of Texas. In its own rankings, he's a four-star, No. 42 in the country, No. 1 at running back and No. 9 in Texas.
Listed at 5-foot-10 1/2 and 205 pounds, Tatum rushed for 1,891 yards and 33 touchdowns and caught three TD passes in his junior season.
He also plans to play baseball at Oklahoma, as he is a standout at Longview High School.
"One of the main things was going to the SEC and being a big dog in football and baseball," Tatum said following his announcement, which was streamed online. "Growing up you see the LSUs, the (Texas) A&Ms, the Alabamas, the Georgias. I'm going to be part of the big dogs. Getting a chance to play baseball and football in the SEC is just something I couldn't deny."
Oklahoma will join the SEC ahead of the 2024-25 academic year.
Tatum visited Southern Cal on June 2 and Oklahoma on June 16.
--Field Level Media