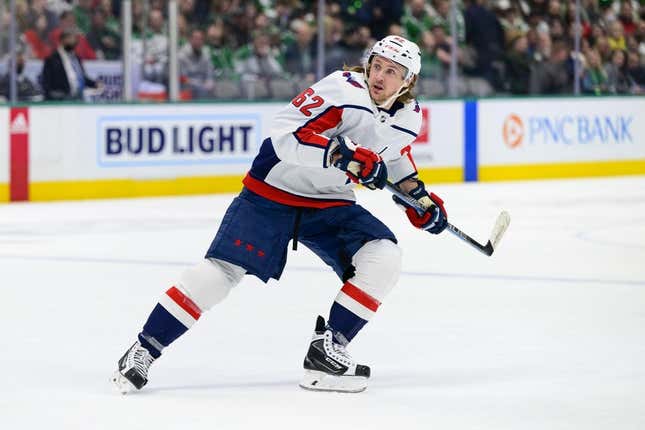 Two-time Stanley Cup winner Carl Hagelin announced his retirement from the NHL after 11 seasons.
How running an NFL team is like running a restaurant | Chef Emeril Lagasse
Hagelin, 35, has been sidelined since sustaining a left eye injury after he was struck with a stick blade during practice with the Washington Capitals on March 1, 2022.
The forward also underwent a pair of surgeries on his left hip while spending all of the 2022-23 season on long-term injured reserve.
"It's been an amazing ride but it ends here," Hagelin posted Wednesday on Instagram. "Unfortunately, my eye injury is too severe to keep playing the game I love. I'm extremely grateful for all the memories hockey has given me and I've loved every single day of it."
A two-time Cup winner with the Pittsburgh Penguins, Hagelin recorded 296 points (110 goals, 186 assists) in 713 career games with five teams. He played for the New York Rangers (2011-15), Anaheim Ducks (2015-16), Penguins (2016-18), Los Angeles Kings (2018-19) and Capitals, who traded for him in February 2019.
"I'm gonna miss going to battle (with) my teammates on a daily basis," Hagelin said. "I'm gonna miss the ups and downs of a season.
"Nothing excites me more than stepping on the ice in front of 20,000 passionate fans. I want to thank all my amazing teammates, coaches, Doctors and other staff members that I've met and played with throughout the years.
"Lastly, I want to thank my family, my wife and my kids for all their support. They made it possible for me to live out my dream."
—Field Level Media