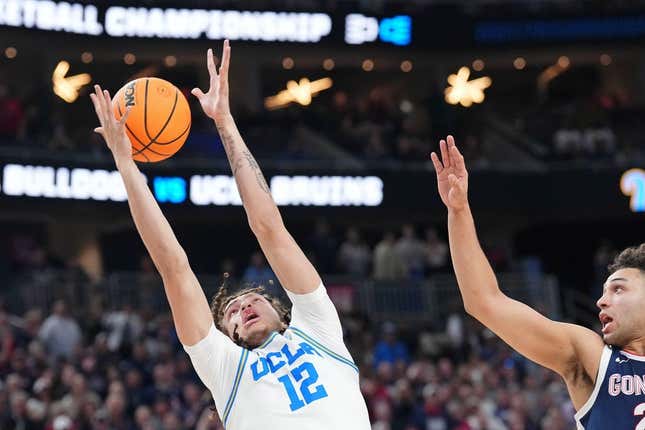 Big man Micawber Etienne landed at DePaul via the transfer portal from UCLA.
The Blue Demons confirmed "Mac" Etienne's addition following a social media post from the 6-foot-10 forward, who was a top-50 recruit in the Class of 2021.
How running an NFL team is like running a restaurant | Chef Emeril Lagasse
After early enrollment during his planned high school senior season, Etienne played in 13 games and made one start as a true freshman. He appeared in 32 games with the Bruins last season, which followed a redshirt season in 2021-22 recovering from a torn ACL.
"Mac is joining us from a very strong program in UCLA," DePaul coach Tony Stubblefield said Friday. "He's spent the last three years developing under one of the best coaching staffs in the country and been a part of a program with great culture and success. Mac has played at the highest level with the Bruins and only begun to scratch the surface of his abilities. We look forward to his continued growth and him being an integral piece to our team this year."
While recovering from his knee surgery, Etienne was cited after a February 2022 road game at Arizona for "for assault with intent to injure, insult or provoke" after he allegedly spit toward unruly fans. Etienne resolved the matter by completing a diversion program.
Etienne averaged just under two points and two rebounds per game in 2022-23 and said he was still feeling his way back from knee surgery.
He played behind Bruins big men Adem Bona and Kenneth Nwuba last season.
—Field Level Media