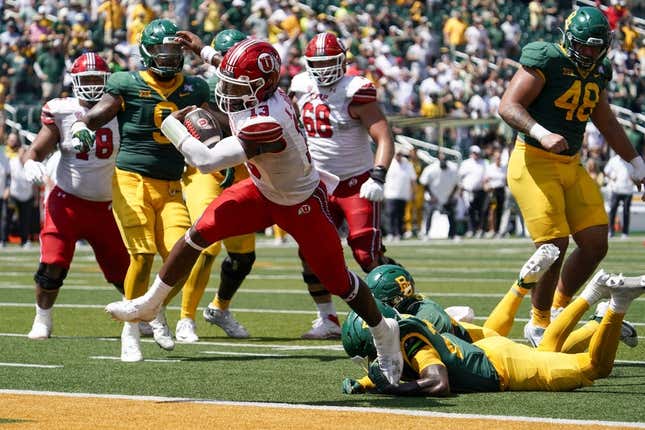 Freshman quarterback Nate Johnson will start for No. 12 Utah against visiting Weber State this Saturday if Cam Rising remains sidelined.
How running an NFL team is like running a restaurant | Chef Emeril Lagasse
Head coach Kyle Whittingham confirmed his plan Monday for the Utes (2-0), who are coming off victories against Florida and Baylor.
Johnson was instrumental to Utah's success Saturday at Baylor, rescuing a struggling offense with two late drives to clinch a 20-13 win in Waco, Texas.
"Based on the whole body of work we've seen, we feel Nate is deserving of the shot and he'll be the starter if Cam's not available," Whittingham said.
Johnson rallied Utah with a rushing touchdown to tie the game and a late TD drive to secure the victory.
"We really couldn't get anything going so to speak offensively until the last stages of the game," Whittingham said.
"That spark occurred in the last two minutes, well, actually before that, about 11 minutes to go in the game we took over, made the decision to put Nate Johnson in and give him the opportunity to show what he can do, you know, without any limitations the entire drive and he did a great job."
Johnson hit 6 of 7 passes for 82 yards and rushed 11 times for 32 yards. Starter Bryson Barnes finished 6-of-19 passing for 71 yards with one interception.
"He was very poised on that last drive," Whittingham said of Johnson. "I mean he made some outstanding decisions and made some great plays in that fourth quarter."
Whittingham said Rising, who injured his knee in January's Rose Bowl, is practicing without limitations but has not been cleared.
Utah opens its Pac-12 schedule on Sept. 23 at home against No. 24 UCLA.
—Field Level Media