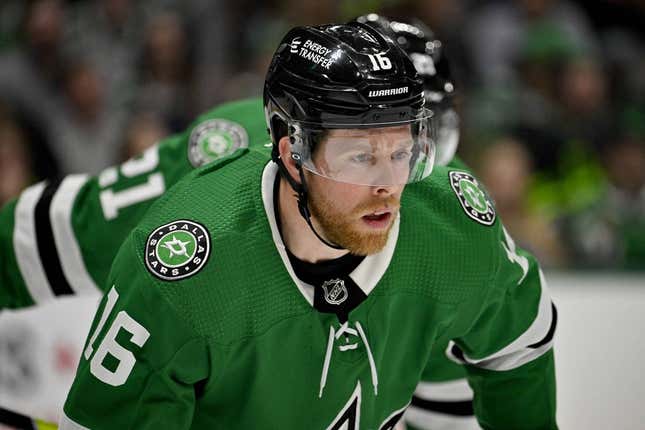 Two of the top teams in the Western Conference square off on Saturday afternoon when the Pacific Division-leading Vegas Golden Knights travel to Central Division co-leader Dallas in a contest with major Stanley Cup playoff implications
Chris Paul should ride the bench next season | Keep it a Buck(et)
Vegas (49-22-8, 106 points) could clinch its third Pacific title in six seasons with a win over the Stars (43-21-14, 100 points) and a loss by second-place Edmonton at San Jose later Saturday afternoon. Both the Knights and the Oilers have just three games remaining
Dallas (43-21-14, 100 points) enters the contest tied with Colorado in points at the top of a tight Central Division, just two points ahead of third-place Minnesota. The Avalanche have a game in hand and an edge in percentage points (.649 to .641) over the Stars heading into the final six days of the regular season
The Golden Knights, who are a glossy 25-7-7 on the road, come in off one of their best performances of the season, jumping out to a 5-0 lead in the first 21 minutes of a 5-2 victory over the third-place Los Angeles Kings on Thursday night
"We're down to three games left in a tight division," Vegas defenseman Nic Hague said. "I think both sides realize the importance of these games and obviously want to finish atop the division. In a game like this against them, nipping at our heels here, I think we stepped up and played a great game."
Vegas coach Bruce Cassidy, who at times this season has been critical of his team's effort, had no complaints after the Golden Knights extended their point streak to five games (3-0-2) and took another big step to finishing atop the Western Conference standings and home-ice advantage in the playoffs
"I just thought, it was one of those nights (when) there were really no passengers for us, which ends up showing in the end results," Cassidy said.
Hague called the win over the Kings, "a good confidence booster for us."
"That's a good hockey team over there, and I think it just goes to show when we play the way we want to play, we can compete with anyone and win games like that."
Dallas comes in off a 4-1 victory Thursday over the Philadelphia Flyers to reach the 100-point mark for just the second time in 16 seasons. Like Vegas, the Stars jumped out to a big lead, going in front 4-0 in the first 31 minutes, and cruised home
Jason Robertson scored his 44th and 45th goals of the season and Joe Pavelski had a goal and two assists to lead Dallas to a second straight victory. Jake Oettinger stopped 24 of 25 shots to pick up his 34th win.
"I thought Jake was great. Special teams were good," Dallas coach Peter DeBoer said. "It was an important game and an important two points."
The 38-year-old Pavelski now has 999 career points but said he was more focused on a strong team finish than getting to the 1,000-point mark for his career.
"It's been a lot of hockey, good times and memories," Pavelski said. "We're just trying to keep building right now and go from there."
"We want to finish at the top, and Saturday is a big game, especially when you look at the standings," rookie forward Wyatt Johnson, who has 21 goals and 37 points, added. "We want to finish on top. It's exciting, battling for positions this time of year."
--Field Level Media