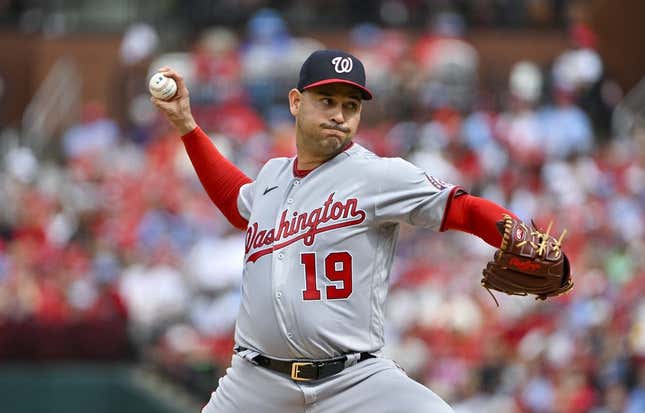 Anibal Sanchez, who threw a no-hitter as a rookie and pitched in the major leagues for 16 seasons, announced on Tuesday night that he was retiring from baseball.
Air Jordans are more American than McDonald's French fries | Deon Cole's Ultimate Sports Fantasy
"Baseball has been my great passion since I was a child, and I am extremely grateful to have been able to make that dream a reality," Sanchez wrote on Instagram in both English and Spanish.
The 39-year-old from Venezuela was not on a team to start the 2023 season.
Most recently, Sanchez played for the Washington Nationals for three seasons, sitting out 2021 before returning in 2022. He started 14 games for Washington last season and went 4-6 with a 4.28 ERA
After 16 seasons with the Florida/Miami Marlins (2006-12), Detroit Tigers (2012-17), Atlanta Braves (2018) and the Nationals, Sanchez retires with a career 116-119 record and a 4.06 ERA in 364 games (341 starts)
His best season was 2013, when he won a career-best 14 games for Detroit and led the American League with a 2.57 ERA. He finished fourth in AL Cy Young Award voting that year.
Sanchez no-hit the Arizona Diamondbacks when he was with the Marlins on Sept. 6, 2006. He walked four and struck out six in that game.
--Field Level Media