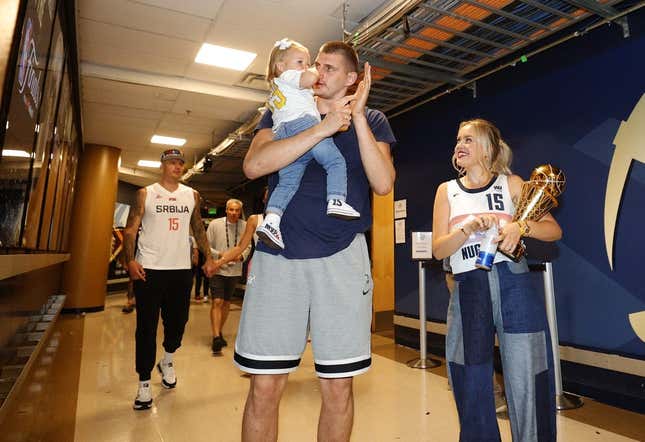 Finals MVP Nikola Jokic and the Denver Nuggets finished the job, and his preference would be to return to Serbia and celebrate in his hometown of Sombor
How running an NFL team is like running a restaurant | Chef Emeril Lagasse
But professional sports champions celebrate in the streets with a victory parade and, in the case of the Nuggets, that won't happen until Thursday, delaying Jokic's return to his home country
Asked after a Game 5 and Finals victory on Monday night if he was looking forward to the parade, Jokic replied with a question.
"When is parade?" Jokic asked.
The answer: Thursday.
"No. I need to go home," said Jokic, who told media before Game 5 he was most looking forward buying another horse.
"I mean, we succeed in our jobs, and we won the whole thing. It's an amazing feeling. But like I said before, it's not everything in the world. I think. OK, I won it. OK, not I, we won it. But I think it's not the most important thing in the world still. There is a bunch of things that I like, that I like to do. Probably that's a normal thing. Nobody likes his job, or maybe they do. They're lying."
Nuggets head coach Michael Malone said he appreciates that Jokic puts family and basketball in proper perspective
"He's never changed with all the success, and he never will. It's just not in his nature," Malone said. "I love Nikola. Eight years, love Jamal Murray, seven years. Been through a lot. Just for all of us to stay the course, to challenge ourselves, to all get better collectively, individually. Yeah, it's great to be a part of such a historically great player who's an even better person, and I mean that sincerely. This is not coach-talk. Nikola is just a great, great man."
--Field Level Media