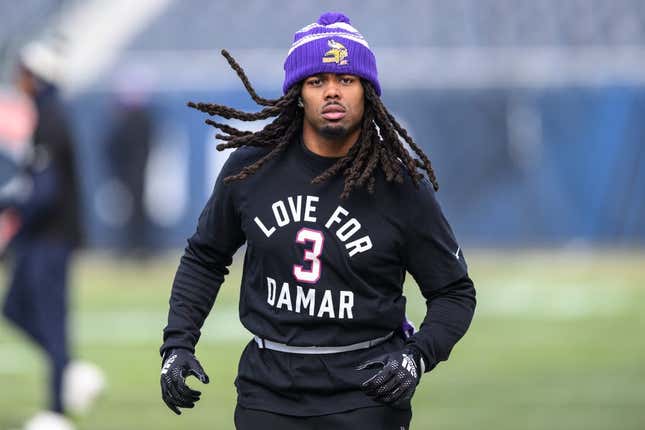 Minnesota Vikings wide receiver KJ Osborn was among four people who helped pull a man from a burning vehicle Sunday night in Austin, Texas.
How running an NFL team is like running a restaurant | Chef Emeril Lagasse
Osborn, his Uber driver and two bystanders were in the "right place at the exact right time" to help the driver of another car escape that vehicle after an accident.
Osborn, 25, told "The Adam Schefter Podcast" that he was on his way home from a workout in Austin. Osborn said he didn't think the driver would have survived the fire had they not been there to pull him out.
"No, he doesn't live," Osborn told Schefter on Monday. "I think that car would've burned on fire. It would've been really tragic."
Separately, Osborn tweeted about the incident.
"Most of the time the saying goes 'wrong place wrong time.' But this time I believe God had me, us, at the right place at the exact right time."
Osborn caught 60 passes for 650 yards and five touchdowns in 17 games (nine starts) for the Vikings last season.
The 2023 season will be his fourth in the NFL after being selected in the fifth round of the 2020 draft by the Vikings.
--Field Level Media