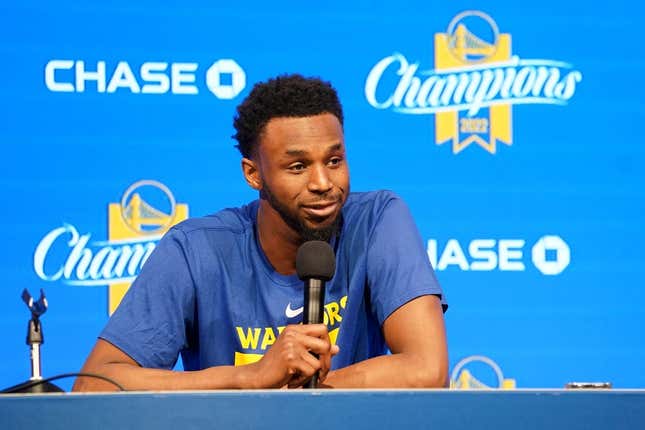 After two months without Andrew Wiggins, the Golden State Warriors will have the small forward on the court when they open up a first-round playoff series against the host Sacramento Kings on Saturday
Air Jordans are more American than McDonald's French fries | Deon Cole's Ultimate Sports Fantasy
Wiggins has been declared fit and ready to for the playoff opener.
"Andrew looks great, feeling good and is ready to go," Warriors coach Steve Kerr said after Thursday's practice
Wiggins missed the final 25 games of the regular season due to a family matter. His last appearance was on Feb. 13.
Still to be determined is if Wiggins will rejoin the starting lineup or enter in relief of Donte DiVincenzo. Golden State also needs to pinpoint how many minutes Wiggins can play.
"I think it sort of depends on how he feels tomorrow and going into Saturday," Kerr said. "On the one hand, Wiggs is one of those guys who just doesn't seem to fall out of shape or get tired. He's just a naturally gifted athlete.
"On the other hand, he hasn't played in (more than eight) weeks. So maybe the game will dictate it. We'll just have to play it by ear."
Wiggins averaged 17.1 points and 5.0 rebounds in 37 games (all starts) this season. He enjoyed good success against the Kings by shooting 55.6 percent from the field and averaging 25.0 points, 6.3 rebounds and 2.3 steals.
The Warriors went 3-1 against the Kings this season with Wiggins missing a 119-97 road victory on April 7
--Field Level Media