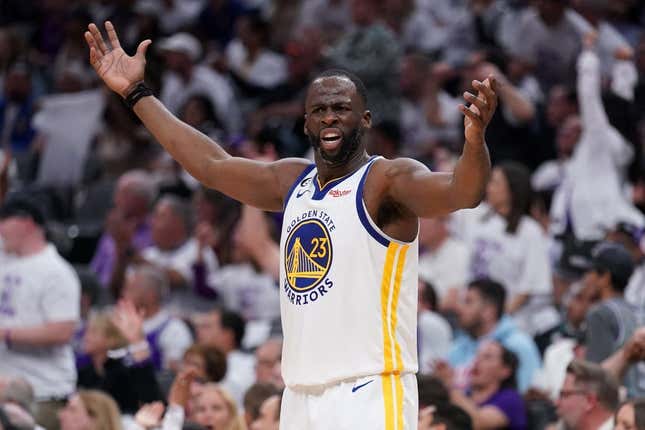 Golden State Warriors forward Draymond Green was suspended one game by the NBA for stepping on Sacramento Kings center Domantas Sabonis' chest on Monday in Game 2 of a Western Conference first-round playoff series
Green's history of unsportsmanlike acts played a role in the league's decision to issue the suspension, NBA executive vice president/head of basketball operations Joe Dumars said Tuesday in a statement announcing the punishment.
Green will not be paid for the contest he misses, Game 3 on Thursday in San Francisco.
The incident that led to the ban happened with 7:03 left in the fourth quarter of the Monday game. After falling to the floor, Sabonis grabbed at Green's right ankle and held onto it, prompting Green to stomp on his chest.
Green was given a Flagrant Foul 2, resulting in an ejection, while Sabonis received a technical foul.
Sacramento went on to win the game 114-106 to take a 2-0 lead in the series.
Sabonis underwent X-rays on his sternum, which reportedly came back clear, multiple media outlets reported.
Green is averaging six points, 6.5 rebounds and eight assists through Golden State's first two playoff games against the Kings
--Field Level Media