Washington and Kansas City are reportedly set to pull off something of a blockbuster trade, with the Chiefs sending quarterback Alex Smith to D.C. in exchange for a third-round draft pick and cornerback Kendall Fuller. Upon learning that Fuller was included in the deal, Skins safety D.J. Swearinger's tweeted "Never Saw Any Bullshit Like This In My Life!!"

He went on:
Swearinger eventually deleted those tweets and replaced them with a somewhat tamer take:
G/O Media may get a commission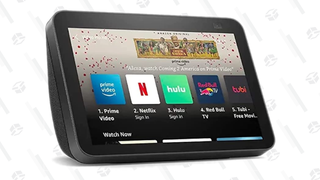 Fuller himself never saw the move coming, and took all of his followers on a darkly comic journey upon learning that a trade was in the works:

Meanwhile, former Washington GM Scot McCloughan seized the opportunity to dunk on his former employer:
Even the ghost of RGIII got in there with a dig:
Is it possible for an NFL franchise to be more openly disrespected than the Skins currently are? I suppose we'll find out when Kirk Cousins inevitably wins an MVP award for a different team next season.