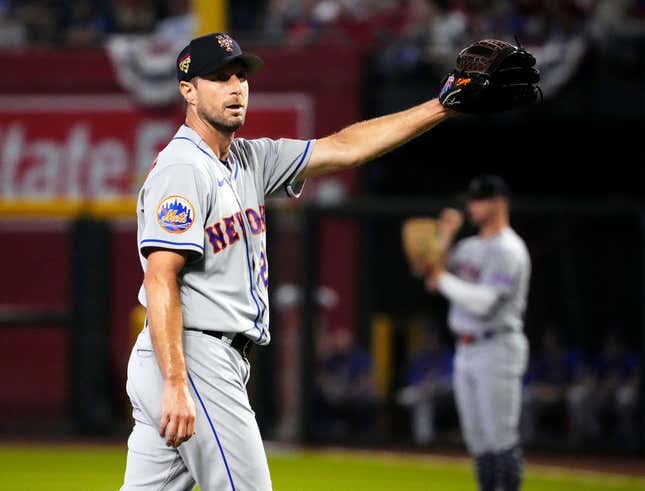 The Boston Red Sox and the visiting New York Mets will have a heavier workload than originally expected Saturday, when the teams must complete a game that was suspended in the fourth inning Friday before the regularly scheduled night game
How running an NFL team is like running a restaurant | Chef Emeril Lagasse
The suspended game will resume at 2:10 p.m. local time with the Mets leading 4-3 and the Red Sox batting with one out in the fourth. The second contest is scheduled to begin at 7:10 p.m. Each team will be allowed a 27th player on the roster for Saturday's second contest, but the extra player can't be used in the suspended game
Right-hander Max Scherzer (8-3, 3.99 ERA) is scheduled to face lefty James Paxton (5-2, 3.51) in the second game. Neither team has announced who will begin on the mound when Friday's game is resumed.
"We had plans if it (Friday night's game) restarted, and we'll see if that's going to be the same way," Mets manager Buck Showalter said Friday night. "I'm not going to go over there and wake Max (Scherzer) up and tell him he's pitching in the 2:10 game, I can tell you that.
Boston had a 3-0 lead Friday night, but that was erased when Brandon Nimmo hit a two-run home run in the third inning. Daniel Vogelbach gave the Mets the lead with a two-run shot in the fourth
The game was suspended after heavy rain and lightning caused a delay of nearly two hours.
The Red Sox enter Saturday with a five-game home winning streak
Scherzer may have enhanced his trade value in his last outing, when he limited the visiting Dodgers to one hit in seven shutout innings Sunday to help the Mets pull out a 2-1 victory in 10 innings
Saturday's matchup will be the 13th time Scherzer has pitched against Boston. He's 5-5 with a 5.51 ERA in 67 innings.
Paxton will be trying to rebound from what may have been his worst performance of the year. He allowed a season-high six runs on three hits and three walks in three innings Saturday during a 10-4 loss to the host Chicago Cubs. He struck out four.
It was an uncharacteristic outing for Paxton, who didn't allow a baserunner in the first two innings. Things took a quick turn for the worse in the third, however, when Chicago scored six times. The big blow was Cody Bellinger's grand slam.
Paxton had won his previous four decisions in a span of six starts, and he hadn't walked more than two batters in nine of his previous 10 starts this season.
"It's not my first bad game. It won't be my last," Paxton said following the loss. "You're going to have these throughout a season, and it's all about what you do to get back to doing what you want to do out there.
"We all fail, at times. And it's more about how you deal with failure than the failure itself."
Paxton is 1-1 with a 4.30 career ERA in three starts against the Mets. He has allowed 21 hits in 14 2/3 innings
--Field Level Media