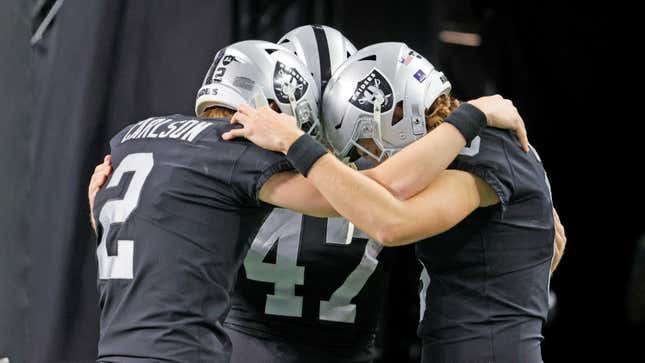 That's all folks. The sad moment of the year when Scott Hanson signs off and the final RedZone touchdown montage plays. You're momentarily hypnotized by the best catches, throws, and runs of the day, and then one moment the Miami Dolphins are in a dogpile in the end zone, and the next Nicki Minaj's Chun-Li is playing in an Amazon Prime commercial and it's all over. No more devouring 10-plus football games every Sunday until autumn 2022 returns — it's back to reality for now.

NFL football has been uneven to say the least in 2021, but goodness did Week 18 deliver. This was not one of those seasons where the only game that mattered was the Dallas Cowboys and Philadelphia Eagles both at 8-7 ending the day on Sunday Night Football in a do or die game for a watered down NFC East.
There were several games with serious playoff implications, and the best were in the AFC. The Los Angeles Chargers and Las Vegas Raiders were set to play the win-or-go-home primetime clash, but in the eight-plus hours between the first kickoffs and that 5:20 P.M. EST showdown, chaos entered the room.