The graphic you see above, inspired by this tweet from Chris Bunn, lays out the scenarios whereby the USMNT gets a spot in the Round of 16. If the Americans beat or draw Germany, they're through. The second-clearest path to qualification is a Portugal-Ghana draw. We're at four points, the same as Germany, and those other two teams sit at one apiece. A draw would leave them both with two points.
The best sports movies according to Toheeb Jimoh
The convoluted scenarios begin when we look at what happens if the U.S. lose to Germany and either Portugal or Ghana win. That's when the tiebreakers enter the picture. The first tiebreaker is goal difference; the second, goals scored; then third, head-to-head play; the last, drawing lots. Right now, the U.S. have a goal difference of of +1, Ghana are at -1, and Portugal are at -4.
Let's look at the two scenarios:
U.S. lose; Ghana win: This is the greatest threat to our prospects of advancing. If the U.S. lose and Ghana win by anything more than one goal, Ghana go through at our expense. If we lose by one and Ghana win by one, it'll come down to goals scored. Right now, the U.S. have scored four goals to Ghana's three; a 1-0 U.S. loss and a 1-0 Ghana victory would still put the Americans through, via the head-to-head tiebreaker.
G/O Media may get a commission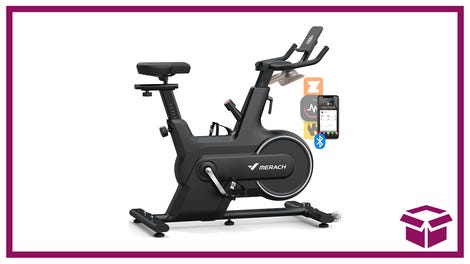 14% off + Coupon
Merach Indoor Cycling Bike
U.S. lose; Portugal win: Portugal, in light of their -4 goal difference, have a much steeper hill to climb. They need to beat Ghana by a couple goals and hope Germany beat us by a similar margin—something the Germans are in no way incentivized to do, given that any victory over the Americans puts them on top of the group. (Well, that's if you overlook sticking it to their old manager, Jürgen Klinsmann.) In all, Portugal need a five-goal swing to make up the goal difference. As you can see from the graphic above, there are also a few scenarios in which goal difference would end up deciding the Americans' fate in the event of a Portugal win and a U.S. loss. And if Portugal win 2-1 and the U.S. lose 4-0, we'd draw lots.
FiveThirtyEight puts our chances of advancing at 76 percent, and that might be a little low given that both the U.S. and Germany have a strong incentive to play to a draw. American fans, your rooting interests are clear: if not a victory, then boring, low-scoring soccer, all around.
Chart by Reuben Fischer-Baum