SI's Pete Thamel has been making the rounds today, explaining how he came to write the cover story that had the single biggest role in mythologizing the fake narrative of Manti Te'o's girlfriend. Now we've got more details. At SI.com, Thamel has addressed the steps he took to confirm Lennay Kekua's story, and published transcripts of his interview with Te'o back in September.
We'll blockquote liberally here, because this is all important for figuring out what Te'o knew and when he knew it.
TE'O: On April 28 [my girlfriend] got in a bad accident and was hit by a drunk driver. Ever since April 28 she's been in the hospital. She recovered from the accident but we were always wondering why some days she would be doing well and the next day she would be down in the dumps and complaining about pain in her back. It was then that we found out she had leukemia.

SI: Sorry to cut you off, just trying to get the timetable right.

TE'O: It was the beginning of July. She and I, man, we had this relationship where it was just amazing. With all that time on her hands in the hospital, she was never thinking about herself and what was hurting here. She was always thinking about others. She went on and wrote a letter to me before every game. Things that she would want me to know. So yeah.
SI: Did she send them to you?

TE'O: She had them all on her iPad and her family found [them]. Her family, what they would do is they would read it to me. And then they'll send it to me in a picture.
SI: How did you meet her?

TE'O: We met just, ummmm, just she knew my cousin. And kind of saw me there so. Just kind of regular.

SI: How long were you dating? I know that can be a complicated question.

TE'O: Oct. 15 was the official date. Of last year. I've known her for four years. So we've been friends.

SI: So you dated for about a year.

TE'O: Yeah.
SI: She has a Hawaiian sounding name. Is she from there?

TE'O: Her real name is actually Melelengei, but her friends couldn't say that so they just called her Lennay.

SI: What did she do?

TE'O: She actually just graduated from Stanford. She worked at Clark's Construction Company, I think. She replaced her dad after her dad passed.

[...]

SI: What did she study?

TE'O: She graduated in 2011 or 2010. 2011.

SI: What was her major?

TE'O: Her major was in English and something. I'll double check.

SI: I can call Stanford and check. They have to have some record or note that she passed.
SI: She couldn't communicate?

TE'O: No. She could only breathe. One of the miraculous things was when I talked to her and she would hear my voice her breathing would pick up. Like quickly, and then she would start crying. But her breathing would quicken, and she would start crying. So her brother was in the room with the nurse. They were monitoring her. She said, "Who is she on the phone with?" Her boyfriend. She was like, "That's amazing. She doesn't do that with anybody else." So that happened. And then she flatlined and we were losing her.

The day I went home, that was the day they were going to pull it. They were saying their goodbyes and all that. I said, "Babe, I'm never going to say goodbye to you. If you really want to go, she really missed her dad, so I said, "If you want to go, be with dad, go. Just know that I love you very, very much." I had this very positive feeling that everything was going to be OK. I landed in Hawaii. By the time I said my goodbyes. Not my goodbyes, my I love you, I'll see you later, that kind of thing, I jumped on the airplane to go to Hawaii. They were scheduled to pull the plug while I was in the air.

So right when I landed, I was expecting to get a voicemail saying she's gone. So I landed and I had a voicemail from her brother saying, "Brother, call me back right now." So you can imagine what's going through my head. I was like, "What am I going to do? How am I going to take this?'"And so I called him back, the doctor came in and he saw something and he wants to try some treatment on her to see if it works. From there she slowly started to get better. Slowly. Eventually she came out of her coma and she started having memory problems and she couldn't remember because of the accident. That's how much damage she had to her frontal lobe. She had memory problems. I was actually the first person that she talked to. She was breathing, breathing. When I talked to her, I would say, "Babe, do you know who this is?" I knew she knew who it was because her breathing would pick up. I was like, "Relax, chill. Breathe slowly. Breathe slowly." And then, that was when she first started to speak was that conversation. I was like, "Babe, I love you. I love you." Very slightly she said, "I love you."

SI: Was that right when you got back?

TE'O: Then she started to make progress.

SI: This is unbelievable.
Though nobody comes off looking good here, at no point does Te'o explicitly mention a face-to-face meeting. It's always on the phone, or through emails, with a large amount of that communication going through Kekua's "brother."
Thamel spoke to Te'o's teammates, coaches, even chaplains about Kekua, and they all seemed to believe she was real, though none of them said they had met her. Thamel noted he found some "red flags" in the story. (He's not the first duped reporter to say that today.) Here he explains the steps he took to verify the details about Kekua.
When I checked Lexis Nexis to find out more about Kekua, I couldn't find anything, though that's not uncommon for a college-aged student. Nor was there anything on her supposed twin brother, Koa. I was unable to track down any obituaries or funeral notices, but that might be explained by the fact that she had three recent places she called home, or by her family not wanting publicity.

I called Mike Eubanks at Stanford to check Kekua's graduation year. Te'o wasn't sure if it was 2010 or 2011. Eubanks is an assistant athletic director for football and he coordinates on-campus recruiting visits. He knew Te'o from Stanford recruiting him in 2008 and '09 — Stanford had gone after him hard. Eubanks, who directed Stanford's football media relations this season, couldn't find her in the alumni directory and thought it was odd that, on such a small campus, he'd never heard of a student dating Te'o. This was the most glaring sign I missed. I thought that maybe she didn't graduate, so we took any reference to Stanford out of the story.

We searched for details about the car crash. Brian Te'o told our fact checker and Manti told me that a drunk driver had hit her. We couldn't find any articles about that accident and took the drunk driving reference out. It was just a car accident.
G/O Media may get a commission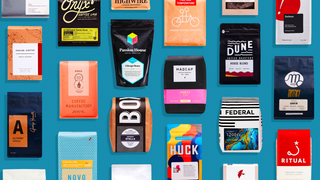 Get $25 free
Trade Coffee - National Coffee Day
Thamel's story was due at SI two hours after he concluded the interview, though there was an unspecified amount of time left beyond that for the fact-checking process. Te'o was still telling reporters as recently as Dec. 8—two days after he supposedly first learned about the hoax—that his girlfriend had died of cancer.