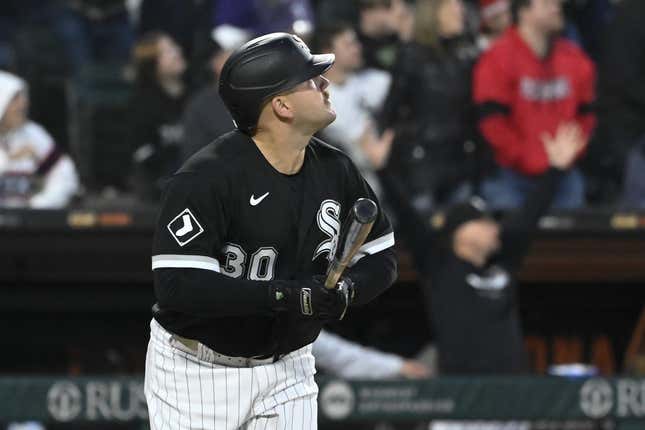 Gavin Sheets, Andrew Vaughn and Jake Burger homered, and Mike Clevinger pitched into the seventh inning to lift the host Chicago White Sox to a 7-2 win against the Cleveland Guardians on Wednesday night
Sheets and Burger went deep for the second straight night as Chicago secured a series victory while winning for the third time in four games.
After yielding one home run in 13 innings to begin the month, Guardians starter Peyton Battenfield allowed three on Wednesday. Sheets (second inning) and Vaughn (fourth) delivered solo shots ahead of Burger's two-run blast in the fourth
Battenfield (0-5) spaced five runs and nine hits in 4 1/3 innings with one walk and two strikeouts.
The Guardians opened the scoring in the first inning on Josh Bell's two-out RBI double against Clevinger, who spent the first four-plus seasons of his major league career with Cleveland before the club traded him to San Diego during the 2020 season
Clevinger earned the victory to improve to 3-3, but he had help from his defense and bullpen. He scattered two runs and six hits in six innings while walking four and striking out five.
After loading the bases to start the seventh with two walks and a single, Clevinger looked on as reliever Reynaldo Lopez allowed just one inherited runner to score while striking out two.
White Sox pitching limited the Guardians to six hits. Josh Naylor, who left Tuesday's loss with left leg tightness, was out of the lineup, while Jose Ramirez remained on the bereavement list due to the death of his grandmother
Burger went 3-for-4 to lead a 12-hit attack for Chicago. White Sox catcher Yasmani Grandal had two hits but left the game in the sixth inning, wincing and signaling for a pinch runner upon reaching first base. Tim Anderson and Andrew Benintendi added two hits each
Bell collected the Guardians' other RBI when he coaxed a bases-loaded walk in the seventh
Cleveland has lost two straight and four of six.
--Field Level Media