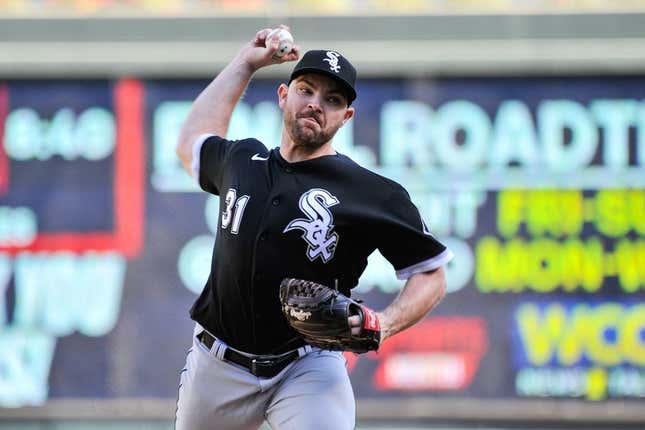 Chicago White Sox right-hander Liam Hendriks celebrated completing his last round of chemotherapy by ringing the victory bell in a video he posted to social media on Wednesday
Hendriks, 34, was diagnosed with non-Hodgkin's lymphoma on Jan. 9.
"These past 5 months have been both the quickest and slowest of my life," Hendriks wrote on Instagram. "Being able to ring this victory bell has been one of the most emotional things I've ever done. I cannot thank my team of doctors and nurses enough for coming up with the best medical plan for me. No words can express the gratitude I have for them saving my life."
Hendriks also expressed appreciation and gratitude toward his wife before acknowledging his family, friends and fans.
"Your support kept me going," Hendriks wrote. "You kept me in the right frame of mind to beat this. Your encouragement made a bigger difference than you will ever know. Thank you from the bottom of my heart."
There is no official timeline for Hendriks' return, although the team elected not to move him to the 60-day injured list last month.
Hendriks recorded 75 saves over his first two seasons with the White Sox, making the All-Star team both years. His 38 saves in 2021 led the American League and he followed up with 37 last season
Hendriks, a native of Australia, also was an All-Star in 2019 when he was a member of the Oakland Athletics.
In 471 career games (44 starts) for the Minnesota Twins (2011-13), Kansas City Royals (2014), Toronto Blue Jays (2014-15), Oakland Athletics (2016-20) and White Sox, Hendriks has a career 3.81 ERA with a 31-34 record and 115 saves. He has 724 strikeouts against 158 walks across 645 innings
--Field Level Media