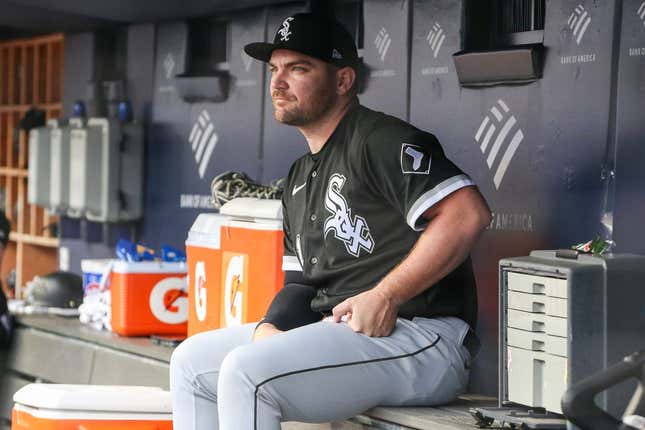 The Chicago White expect injured right-handers Mike Clevinger and Liam Hendriks to return no sooner than mid-July.
How running an NFL team is like running a restaurant | Chef Emeril Lagasse
Starter Clevinger went on the 15-day injured list on June 16 with right biceps inflammation. Reliever Hendriks went on the 15-day IL on June 11 with right elbow inflammation.
"Oh, I don't think they'll be back before the All-Star break," White Sox manager Pedro Grifol said Sunday in reference to the July 10-13 pause at midseason
The timetable for Clevinger's recovery is less clear than for Hendriks, a closer.
"(Clevinger is) a starter, you know?" Grifol said. "So he's not coming back for one inning. We've just gotta make sure, we've gotta build him up. So that one's a little harder to tell."
Clevinger, 32, is 3-4 with a 3.88 ERA, 53 strikeouts and 26 walks in 12 starts over 62 2/3 innings during his first season with Chicago.
He has undergone two Tommy John surgeries in his career (2012, 2020), which covers five years with Cleveland (2016-20), 1 1/2 seasons with San Diego (2020, 2022) and the current campaign with Chicago.
Hendriks, 34, is 2-0 with a 5.40 ERA and one save in five appearances since being reinstated from the injured list on May 29.
The veteran right-hander began the season on the injured list while being treated for Non-Hodgkin's Lymphoma. He completed treatment on April 3 and announced he was cancer-free on April 20.
A three-time All-Star, Hendriks is 33-34 with a 3.82 ERA and 116 saves in 476 games (44 starts) with the Minnesota Twins (2011-13), Kansas City Royals (2014), Toronto Blue Jays (2014-15), Oakland Athletics (2016-20) and White Sox
--Field Level Media