Broncos linebacker Von Miller is facing a six-game suspension, according to ESPN. How does a player earn a six-game penalty, reportedly without a positive drug test?
The NFL's drug policy is lengthy and complicated, but very specific in the punishments that can be handed down. And a six-game suspension shows up for only one scenario: under "Discipline for Second Failure to Comply in Stage Two."
Let's start from the beginning. The NFL has so-called Intervention Stages, which players must go through if they test positive for drugs not covered under the league's separate steroid policy. If they successfully complete the Intervention Stages, their transgressions are wiped from their record, and no discipline is handed out—and the public will never learn about it at all.
A player enters Stage One by a failed test, or under a "behavior" clause—usually a substance abuse-related arrest. We don't know how Von Miller first entered Stage One, but here's a good guess: the Denver Post reported that in his rookie year of 2011, Miller failed tests for amphetamines and marijuana.
A player cannot be disciplined in Stage One. Instead, he is subject to additional testing, and the league formulates a treatment plan, the terms of which he must comply with.
G/O Media may get a commission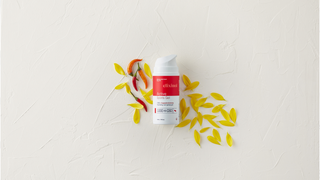 A player eventually progresses to Stage Two, with or without successful completion of Stage One (as decided by the NFL's medical director). In Stage Two, discipline becomes possible. As the drug policy reads, a penalty is handed down to any player who
"fails to comply with his Treatment Plan or fails to cooperate with testing, treatment, evaluation or other requirements imposed on him by this Policy, both as determined by the Medical Director, or has a Positive Test."
If a player has successfully completed Stage One, the punishment for a violation in Stage Two a fine equal to four games' pay. If the player has not completed Stage One, the punishment for a violation in Stage Two is a four-game suspension. It was first reported last month that Miller was facing a four-game suspension, so we can assume he didn't complete Stage One.
A second violation in Stage Two increases the suspension to six games.
It's important to note the broad wording in the policy: "failure to comply with treatment plan" is as bad as failing another drug test. This means Miller didn't necessarily have to test positive to earn his four-, then six-game suspensions—he could have twice missed a test or a counseling session and the punishment would be the same. Since the Post reported that Miller's suspension doesn't involve a failed test, this is the most likely scenario.
(Update: ESPN reports that at least one of Miller's violations was a "diluted sample.")
According to the report, Miller is attempting to get his ban reduced to four games. He'll have to argue that one of his Stage Two violations shouldn't count as a transgression.