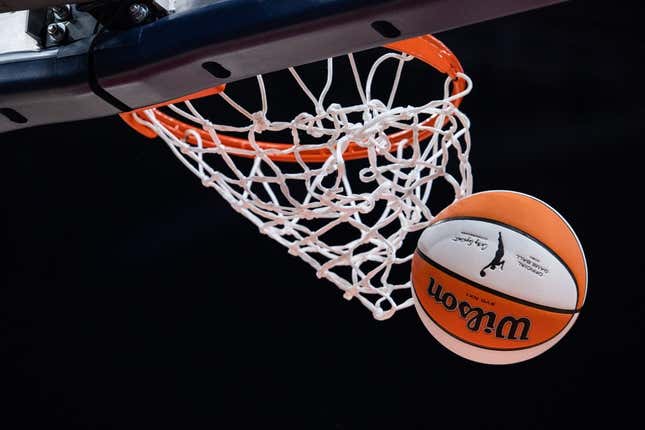 Arike Ogunbowale had 32 points, six assists and three steals to lead the Dallas Wings to a 94-77 win Sunday over the host Atlanta Dream in the regular-season finale for both teams.
How running an NFL team is like running a restaurant | Chef Emeril Lagasse
The Wings (22-18) and Dream (19-21) will meet in the best-of-three first-round series of the WNBA playoffs, starting Friday at Dallas.
Dallas is the No. 4 seed and Atlanta is No. 5.
The Wings swept three games against the Dream in the regular season.
Ogunbowale shot 9 of 18 from the field, including 4 of 11 from 3-point range, and she made all 10 of her free-throw attempts.
Natasha Howard added 15 points, nine rebounds and four assists.
Teaira McCowan had a double-double (12 points and 10 rebounds) and Kalani Brown finished with 10 points.
Atlanta was led by Rhyne Howard's 19 and seven assists.
Cheyenne Parker and Allisha Gray each had 13 points and Monique Billings finished with eight points and seven rebounds.
Dallas outrebounded Atlanta 44-29 and outscored the Dream 46-28 in the paint.
After Howard made two free throws with 5:52 remaining in the third quarter to cut Dallas' lead to 54-50, the Wings scored on their next three possessions to pull away to a 60-50 lead with 4:09 left in the quarter.
Howard's jump shot with 2:39 remaining in the third quarter cut the lead to 60-56.
Dallas opened the fourth quarter outscoring Atlanta 13-2 to take a 79-60.
Sims, formerly of the Atlanta Dream, and Ogunbowale each made two shots in that span.
Neither team led by more than six points until Natasha Howard completed a 3-point play with 4:03 left in the second half to give Dallas a 37-30 lead.
Atlanta answered with an 8-0 run.
Dallas led 44-39 going into halftime.
The Dream shot 38.2 percent from the field compared to Dallas' 50 percent.
Atlanta took advantage of Dallas' 16 turnovers by scoring 19 points.
—Field Level Media