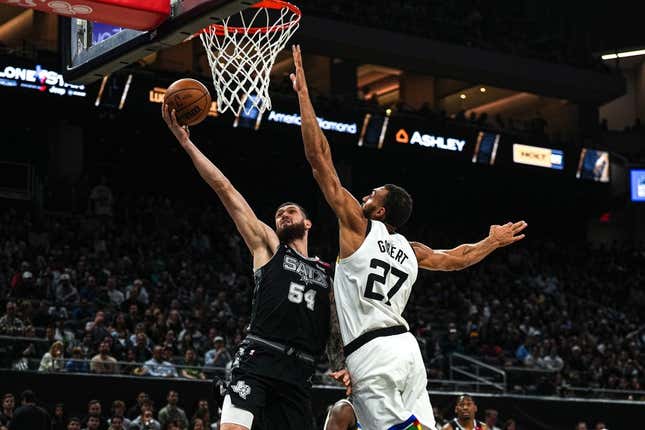 Minnesota Timberwolves center Rudy Gobert is "uncertain" due to back spasms for Friday's play-in game against the Oklahoma City Thunder, coach Chris Finch said Thursday afternoon
Bass' ERA stinks, but not compared to who he is off the mound | Worst of the Week Countdown
The Timberwolves are expected to list Gobert as questionable when they file their injury report
Gobert missed Tuesday's play-in game loss to the Los Angeles Lakers while serving a one-game suspension for punching teammate Kyle Anderson during a timeout in Sunday's victory over the New Orleans Pelicans.
Gobert has served his discipline but it isn't immediately known when his back began to flare up. He said he has spoken to Anderson and that the two have settled their differences.
The winner of the contest between the Timberwolves and Thunder earns the final Western Conference playoff spot. The loser is done for the season
Gobert, a three-time NBA Defensive Player of the Year, was considered a disappointment in his first season with Minnesota after being acquired from the Utah Jazz for four players and five first-round draft picks, including 2022 pick Walker Kessler, who became an immediate defensive force for Utah.
Gobert averaged 13.4 points, 11.6 rebounds and 1.4 blocks in 70 starts for the Timberwolves
The three-time All-Star has career averages of 12.5 points, 11.6 boards and 2.1 blocks in 681 games (589 starts) with the Utah Jazz (2013-22) and Minnesota.
--Field Level Media