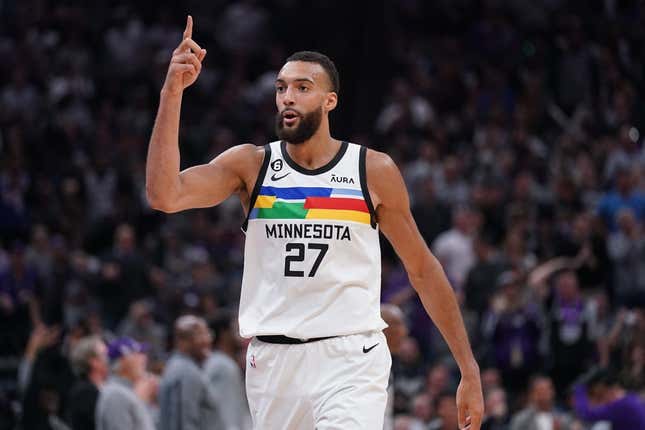 Minnesota Timberwolves center Rudy Gobert was fined $25,000 and coach Chris Finch was fined $15,000 Friday for criticizing the officiating in Wednesday's game at the Phoenix Suns
'Soccer fandom is full of gatekeepers' says Ted Lasso actor Brendan Hunt
The Suns beat the Timberwolves 107-100, and Finch pointed out a discrepancy in free-throw attempts -- 27 for the home team, 12 for Minnesota
Finch said Suns coach Monty Williams' previous criticism of the officials "works, because tonight they went to the line 27 times and we went to the line 12 times.
"Sitting up here and talking about it or whatever must have worked for them," Finch said.
Gobert went further, claiming "it's really not fair" that officials were "trying to help them (Phoenix) win." He alleged that the Timberwolves don't get calls because they aren't perceived as a marquee team in the league
"We understand that we're not the biggest of the markets," Gobert said. "... I think you want to see KD (Kevin Durant) in the playoffs, Steph (Stephen Curry) in the playoffs, you want to see LeBron (James) in the playoffs. Timberwolves are not there yet.
--Field Level Media